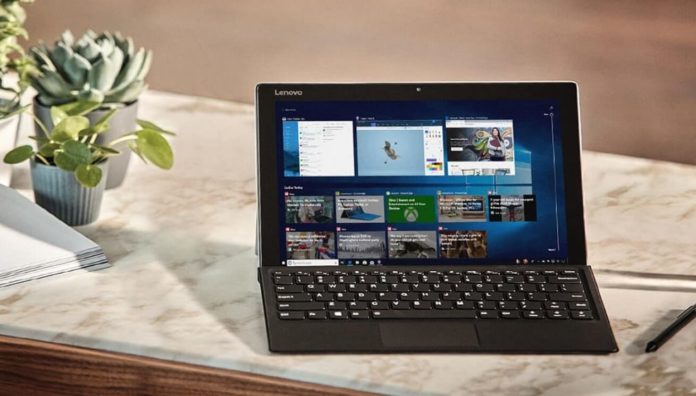 Microsoft is rolling out March 2020 cumulative updates for PCs with Windows 10 v1909, 1903, and 1809. The patch ships with general fixes and direct download links for Windows 10 KB4540673 offline installers are also available.
Like every Patch Tuesday releases, KB4540673 update installs automatically on Windows 10 v1909 and 1903 and it will only apply important security fixes to your PC. If you are on v1909, you'll get Build 18363.719 and users on v1903 will be getting Build 18362.719.
Windows 10 Build 18363.719 & 18362.719 are focused on security fixes and improvements only. The patch is entirely aimed at enterprises and there are no bug fixes for users, but consumers are also recommended to install the patch for security and general improvements.
Download Links for Windows 10 KB4540673
Windows 10 KB4540673 Direct Download Links: 32-bit (x86) and 64-bit.
Windows 10 KB4540673 (Build 18363.719) Full Changelog
Microsoft says it has shipped a fix for an issue where users cannot download and install monthly updates on Windows 10 because of corrupted third-party assemblies. It's possible that the patch has finally resolved various Windows Update installation issues and bugs, but that's something we will find out in the coming weeks.
In this patch, there are security patches for Microsoft Edge, Internet Explorer, Windows Authentication, Windows Peripherals, Windows Media, Windows Silicon Platform, Windows App Platform and Frameworks, Windows Server, Windows Fundamentals, and Windows Update Stack.
Microsoft is also improving the process of verifying user names and passwords on Windows.
To install the patch, head to Update & Security in the Settings app and check for updates. Or you can also download the offline installers from the above link and update your PC manually.
Microsoft says it's currently aware of one known issue where some Win32 apps may not work in Windows Server containers. We'll update the story if and when users report new bugs.
Monthly updates debacle
It's worth noting that Microsoft recently released a glitch-ridden KB4535996 update to Windows 10, causing more problems than they managed to fix.
Since installing the patch, users have reported that Windows 10 is plagued with Blue Screen of Death errors, system crashes, random black screens, performance problems, FPS drops, sound stutters, and broken SignTool.exe.
All these issues are still bothering Windows 10 owners and Microsoft hasn't released an official fix yet or even acknowledged that it broke something.
In related news, Microsoft has started to work on improving Windows 10 drivers updates which are pushed via built-in Windows Update. As part of the new approach, Windows 10 driver updates will be released in a phased manner to improve driver quality and reduce compatibility issues.