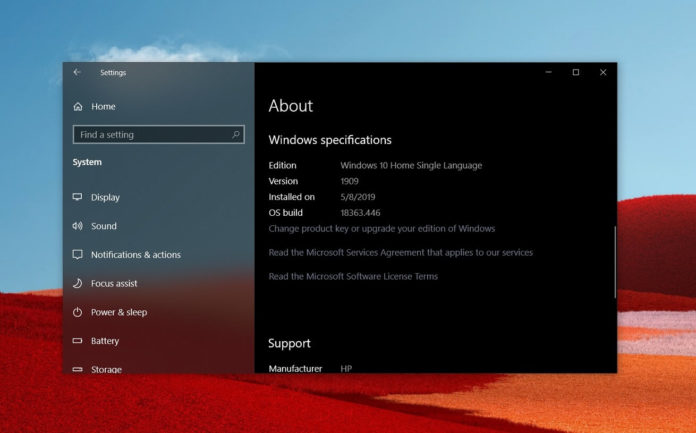 Windows 10 KB4535996 is another roller coaster ride for some people with many users reporting boot failures, slow boot, reduced performance, and SignTool.exe crashes. As always, Microsoft hasn't issued any warnings for Windows 10 owners and official workaround to deal with the latest disaster is also not available.
According to numerous user bug reports picked up by us, Windows 10 KB4535996 has several critical issues. As per the user reports, Windows 10 KB4535996 may have the following serious bugs:
Slow boot: After the power button is pressed, Windows 10 takes a long time to boot to the lock screen and login time has also increased. Task Manager reveals that Windows 10 resources are under normal usage.
System freezes and crashes: Apps such as Task Manager, File Explorer or the desktop and taskbar crashes without warning.
Blue Screen of Death: Users are reporting that the traditional BSOD error has returned back. On Windows 10, a Blue Screen of Death will happen after a critical error. Generic error messages such as "Your PC ran into a problem and needs to restart" are displayed.
Reduced performance: In games, some users have noticed FPS drops and audio stutters. I've also noticed reduced performance for general activities.
Black screen during sign-in and other random times.
The update is also causing SignTool.exe to crash with generic error messages. In a community post, Microsoft confirmed this known issue and promised that a fix will be available in mid-March.
"We're aware of issues with signtool.exe after installing the latest optional update for Windows 10, version 1903 or Windows 10, version 1909 (KB4535996). If you are encountering issues or receiving errors related to signtool.exe, you can uninstall the optional update KB4535996," the company said.
Microsoft has to acknowledge the BSOD, slow boot time and performance issues with the optional cumulative update. Unfortunately, Microsoft's support team is also clueless about the recent update issues and the official workaround is still not available.
If your PC is buggy after the update, you can uninstall the patch by following these steps:
Head to Update & Security
Click 'View update history'
Click 'Uninstall updates' link'
Select the KB number and uninstall the update.
After the patch has been removed, open the same page again and pause the update for seven days.