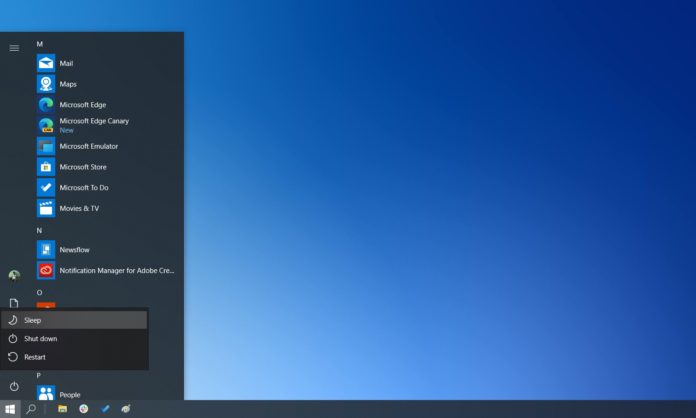 Windows 10's cumulative update KB4535996 deliver Windows Search improvements and other important fixes, but it appears that the patch is responsible for a wide range of issues for some users.
Users have reported that Windows 10's February update leads to BSOD errors, blue and black screen before login, reduced performance, FPS drops, audio stutters and system crashes. In some configurations, KB4535996 also breaks power management settings and users cannot put their PC in sleep mode.
Putting PC to sleep is a great way to save energy, but some people are reporting that Windows 10 keeps waking up automatically after applying the optional update.
"I'm unable to put my Surface Laptop 2 into sleep mode. It wakes up after a few minutes even when the lid is closed. Looks like the update broke power management," one user wrote in our comments.
"This needs to be addressed. We should be able to prevent an optional update if it causes problems. No I have to either pause updates for 7 days and then uninstall KB4535996 again. This update causes both my laptop and desktop to not go into sleep mode," a user documented the bug in Microsoft's answer forum.
"This update causes 2 computers not to go into sleep mode. Both are running Win 10 Home v. 1909. They both worked fine after I uninstalled the update," another user confirmed the bug.
"Since the latest Windows 10 updates, KB4537572 and KB4535996, my computer is waking itself from sleep every couple of hours. Didn't do this prior to updates," a user noted on Twitter.
Windows update could also increase boot times or boot failures on certain systems and it has also caused issues with Sign Tool, a command-line utility that's used by developers for Windows apps.
These issues haven't affected all users, however.
Microsoft has yet to acknowledge sleep mode bug or what may be causing it. The support article still claims that the company is not aware of any issues.