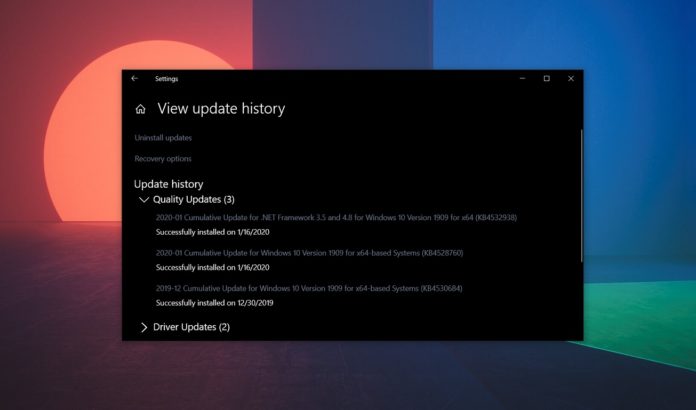 Microsoft recently pulled a Windows 10 security update 'KB4524244' after customers reported serious issues including boot failures and BSOD. On February's Patch Tuesday, Microsoft rolled out KB4524244 to consumers using Windows 10 November 2019 Update, May 2019 Update and other versions.
Microsoft's updated documentation tells us that the patch fixes an issue where third-party boot managers might expose computers to a security vulnerability. According to Kaspersky, Microsoft released this update to resolve a vulnerability that was discovered in Kaspersky Rescue Disk.
The vulnerability was published disclosed in April 2019 and Kaspersky resolved it in August 2019. The company says vulnerability could have allowed attackers to run a custom operating system on a device with Secure Boot technology by exploiting Kaspersky Rescue Disk.
Microsoft's security update includes additional patches to protect people who use older versions of Kaspersky or may use it in future.
It appears that Windows 10 KB4524244 adds old Kaspersky Rescue Disk to PC's Secure Boot and the changes to existing Secure Boot restrictions broke other boot manager-associated programs such as HP's Sure Start.
In a statement, Kaspersky denied it's involvement in Windows 10's latest botched update. Kaspersky says Microsoft did not contact the company about the changes included in the security patch.
The problems could have been avoided had Microsoft tested its patch on an HP machine with a Ryzen processor.
Microsoft has already pulled the patch and you can remove the patch if it broke your computer.
You can uninstall the botched update by following these steps:
Type Control Panel in Start menu.
Click "Uninstall a Program" at the bottom.
Click "View Installed Updates" at the top left.
Select KB4524244 and look higher up for an uninstall button. Or you can right-click the patch and uninstall it.
KB4524244 won't be re-released, but Microsoft might deliver similar bug fixes in a future after collaborating with its partners.