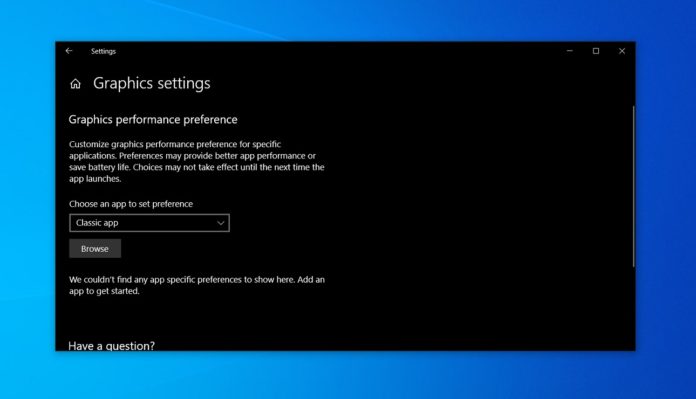 Microsoft has already wrapped up development on Windows 10 20H1, also known as version 2004 and the update could arrive as early as April. Unlike Windows 10's minor November 2019 Update release, Windows 10 version 2004 will finally give Windows users something new to try.
In Windows 10 version 2004, you can expect significant improvements in the Windows Subsystem for Linux, system recovery, and overall performance. Microsoft is also revamping Cortana experience with a new chat-based interface and Windows Search is getting faster in this release. There's also the usual nifty and small improvements for everyone.
With the next Windows 10 feature update, Microsoft is introducing a new version of the Windows Display Driver Model, which is the graphic driver architecture for video card drivers on Windows.
Windows 10 version 2004 includes WDDM 2.7 and it adds the following features:
DirectX 12 Raytracing Tier 1.1
DirectX 12 Mesh Shader
DirectX 12 Sampler Feedback: Texture Streaming, Texture-Space Shading
DirectX 12 Video Protected Resource Support
WDDM 2.7 introduces another new feature called 'Hardware-accelerated GPU scheduling' for the integrated and discrete graphics card. Unfortunately, AMD Radeon is currently not supported due to the lack of insider drivers.
Windows 10's Hardware-accelerated GPU scheduling feature allows video card such as Intel UHD Graphics 620 and Nvidia GeForce 1060 to directly manage its video memory. With the new GPU feature, Microsoft promises to improve video playback performance and reduce latency on supported hardware.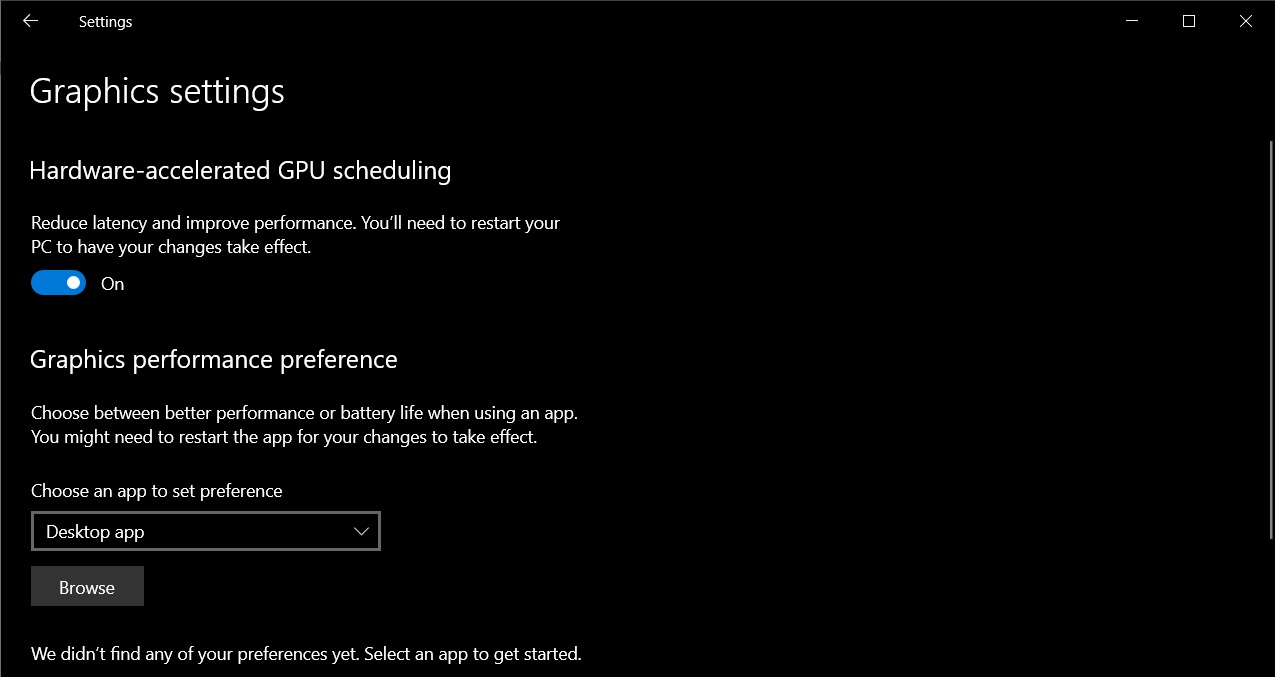 Hardware-accelerated GPU scheduling works regardless of the API (DirectX, Vulkan, OpenGL) used for apps and games. Popular and well-known apps including Movies & TV app, Netflix and other programs will support the hardware acceleration.
In theory, Hardware acceleration allows your computer's graphics card to handle video playbacks and games calculations more efficiently.
After installing Windows 10 20H1 update, you'll find 'Hardware-accelerated GPU scheduling' option in Graphics settings and it needs to be turned on manually. Once enabled, your graphics card will bring smoother playback of videos and games, reduced latency, and improved performance.
Microsoft hasn't committed to a rollout date for Windows 10's Spring 2020 Update, but it's likely to land in April/May.