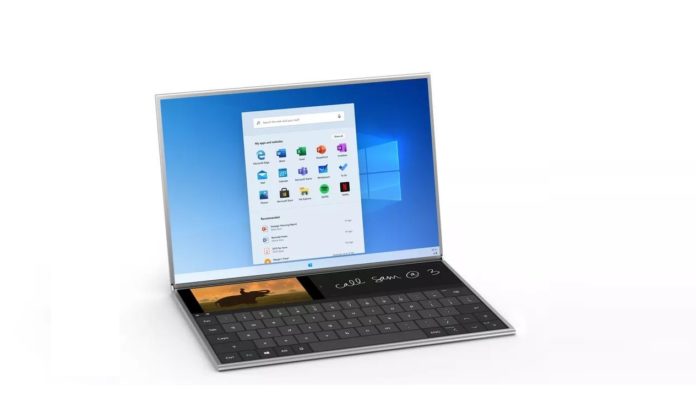 In October 2019, Microsoft unveiled it's entering the foldable devices market with the Windows 10X-powered Surface Neo and Android-powered Surface Neo. At the Surface event, Microsoft also briefly teased xCloud gaming for dual-screen hardware and a patent application has now revealed more details.
According to the patent application, Microsoft's Surface Neo could become an ultimate gaming and productivity device at the same time. In the filing, Microsoft has highlighted a variant of Surface Neo that could come with input device featuring "a trackpack or game controller".
"In this example, the input device is manifest as a keyboard device. In other implementations, the input device can be manifest as a trackpad or game controller, among others," the patent reads.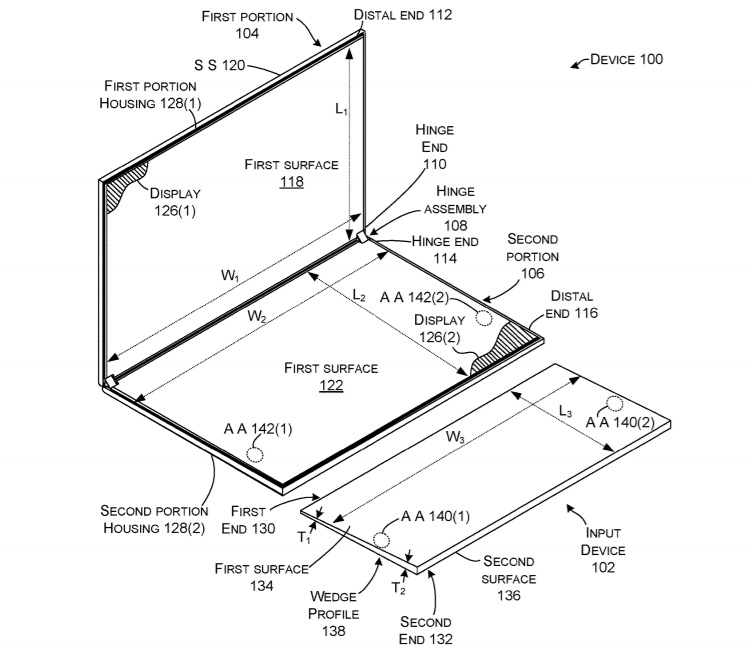 It appears that Microsoft will offer a 'gamepad' that magnetically attaches to one of the displays and the physical board will fold over to cover about two-thirds of the second display. The gamepad is also detachable so that you can take it off and use other keyboard accessories.
"The input device has a first end and a second end and opposing major surfaces (facing upwardly) and (facing downwardly and away from the reader). The input device can have a wedge profile that tapers from the first end (e.g., thinner end) to the second end (e.g., thicker end)," Microsoft noted.
Microsoft's gaming accessory for the Surface Neo could pave way an ultimate gaming experience with xCloud streaming service.
On the other hand, Microsoft could be working on virtual gaming controls for Surface Duo as the 5.6-inch device doesn't have enough space for the physical controls and it also cuts down on the accessory that gamers would need to carry with the pocketable Surface Duo.