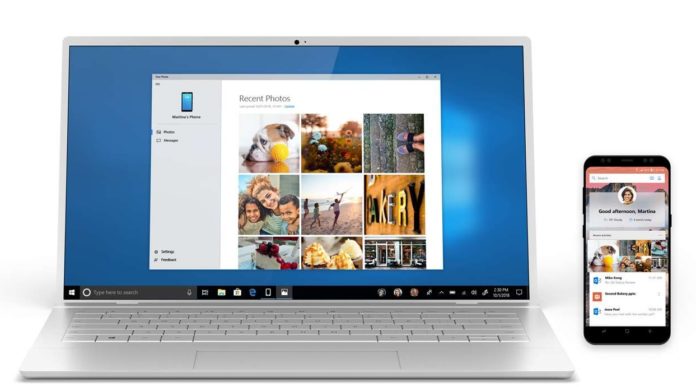 Microsoft isn't making another Windows phone, but it has found a way to make its presence in the smartphone space felt even without its own mobile OS.
Microsoft's Android apps are doing really well in Play Store and one of the most recent examples is the Your Phone app for Windows 10. Your Phone app for Android and Windows lets you receive calls, send text messages, browse the photos stored in the phone, and also mirror phone's screen to desktop.
Your Phone app initially started out as a way to simply view photos that you clicked with your Android phone on the desktop without a USB cable. The app has eventually gained new capabilities and it looks like Microsoft's software might soon have yet another helpful feature for Android users.
In January, we reported that Microsoft is working on a content transfer feature for the app that would let you copy and paste content across devices.
In a support document, Microsoft has quietly confirmed Your Phone app's new content transfer feature and it currently works on select hardware only. Microsoft says the content transfer feature will let you copy and paste the texts and images between your devices, but images larger than 1MB may lose its original size.
At the moment, Microsoft plans to offer the feature only on Galaxy S20, S20+, S20+ Ulta and Galaxy Z Flip devices. However, it's likely that a future update will unlock the capability for all users.
The cross-device copy and paste feature need to be turned on both devices before you can use it:
In Your Phone app, go to Settings.
Under 'Cross-device copy and paste', turn on the option for content transfer.
The feature is not yet available, but we were able to enable it after modifying the app codebase.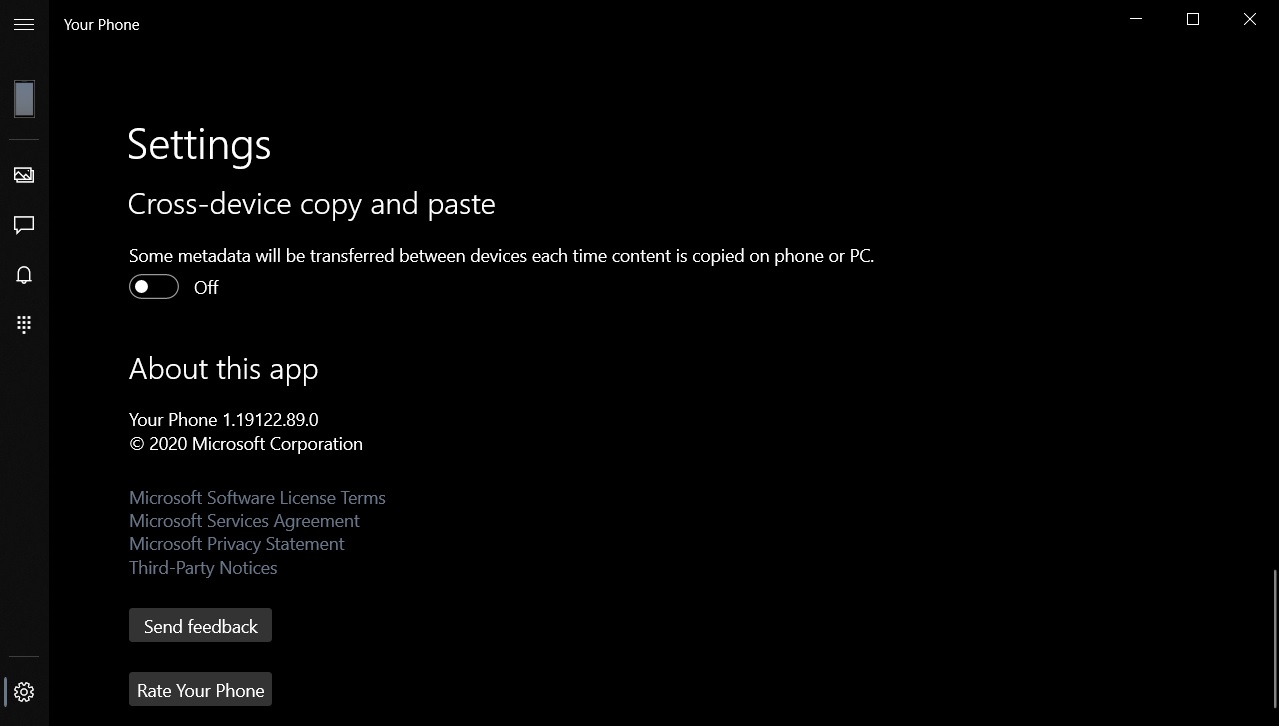 Microsoft's new feature is focused on sharing data across both devices and it uses your WiFi or mobile data to sync the clipboard.
In some cases, the clipboard text may lose its original formatting (boldness or colour) and Microsoft is also aware of occasional connection problems.