We're over 10 months away from the launch of Surface Neo, so naturally, the Windows Core OS rumours are beginning to bubble up. This week we have spotted another LinkedIn profile which seems to suggest that the Windows Core OS may come with notifications system and accessibility improvements.
As per the LinkedIn profile, Microsoft plans to implement an 'in-context' feature on the Notifications settings page to simplify notifications management on Windows Core OS.
"Implement in-context feature on notification settings page on desktop and notification settings page on WCOS for Windows Settings," the profile reads. This once again confirms that Microsoft is actively contributing to all areas of Windows 10's Core OS project, but many details are still not known.
The leaked documents previously confirmed that Microsoft's new Action Center experience will provide a clear and consistent path for users to access the settings.
With new redesigned Action Center, Microsoft plans to offer an easier way to modify the quick settings and it also plans to display the state of the device such as the battery, brightness or volume levels.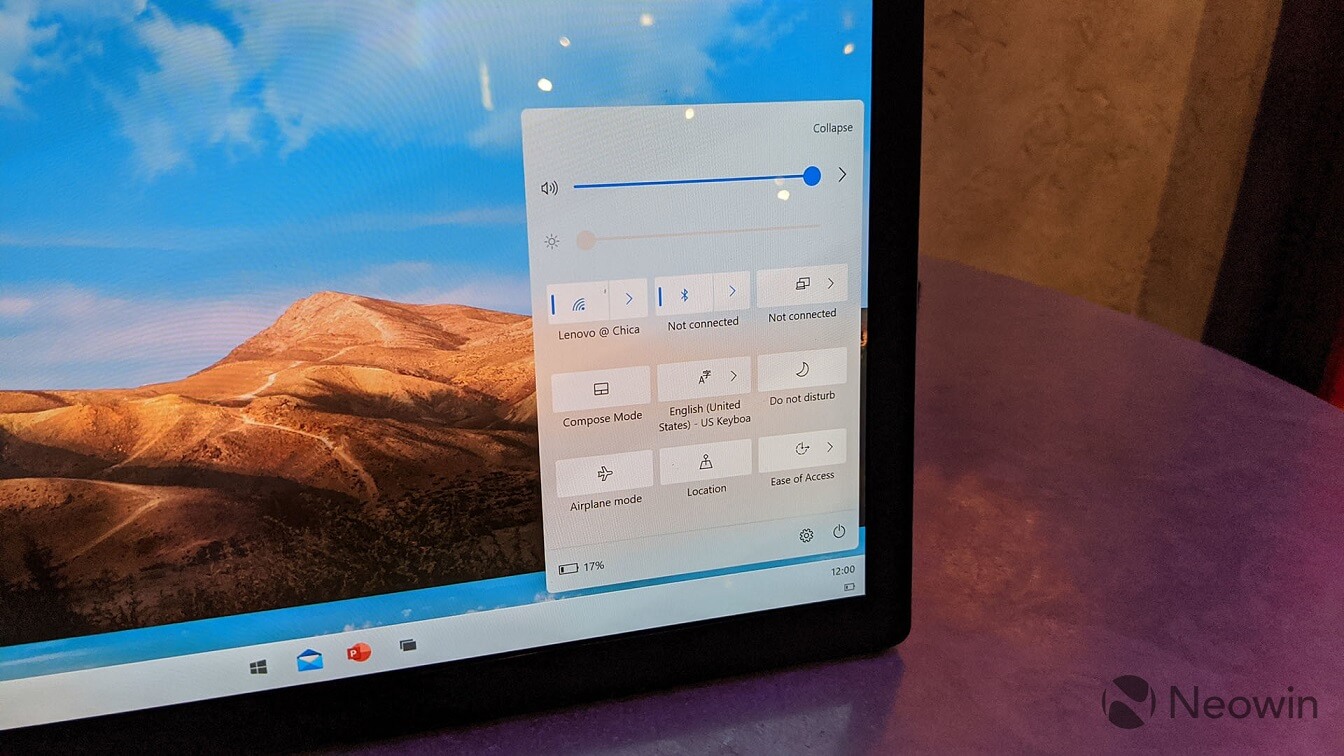 As per another profile, Microsoft could be working on UI automation, Narrator and Magnifier improvements for next-gen Windows 10 X (Windows Core OS).
Microsoft has already showcased Windows Core OS on HoloLens 2 and Surface Hub 2X, but the Redmond firm has never talked about the OS publicly and officials have never officially mentioned their plans for a modular operating system.
At last year's Surface event, Microsoft continued to keep mum on the details of WCOS and instead the company showcased Windows 10 X, which is technically based on Core OS.
Geekbench results were also leaked last year mentioning 'Windows Core System' and the results were from a Microsoft Virtual machine.
More details of Windows Core OS and Windows 10 X could be revealed during the company's annual Build Developer Conference in 2020.