Microsoft has a wide range of apps for Android, such as Office, SwiftKey and other projects include 'Microsoft Launcher', which repaints your home screen design and enables Microsoft services integration.
Microsoft Launcher for Android provides quick access to Cortana and Edge, and as well as other Microsoft services such as Windows Timeline or Microsoft To-Do. Unlike other Launchers, Microsoft Launcher also offers a personalized feed of news and calendar appointments.
In its latest bid to improve the Launcher, Microsoft has now released a Launcher Preview app for Android users. The alpha version of Microsoft Launcher has been built on a new codebase and it comes with several cosmetic changes.
"We are releasing the "Microsoft Launcher Preview" today to get early feedback on new alpha features (ex. Landscape Mode). Given the builds are still early version, brave souls installing may experience issues/instability," Microsoft said.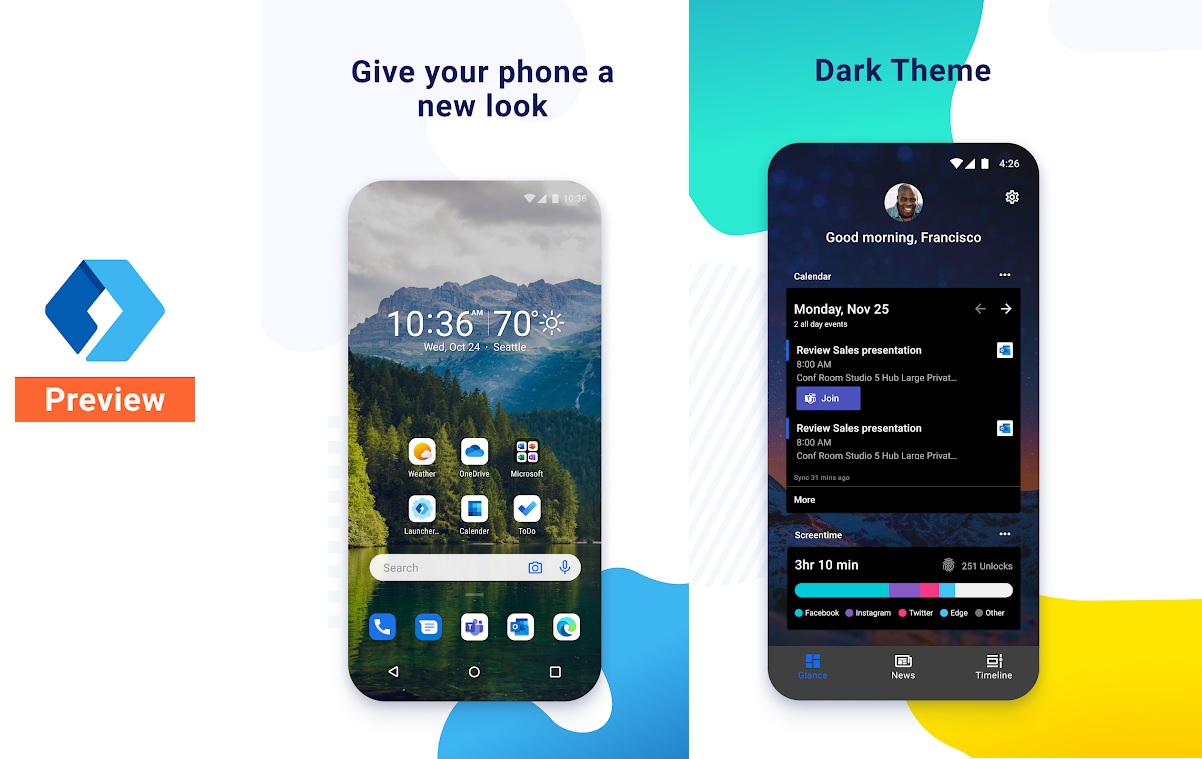 As noted by Microsoft, the alpha version comes with support for Landscape mode but it could be buggy and some features may not work properly.
According to the changelog, the new version of Microsoft Launcher includes important new features like Dark mode, performance improvements and as well as other cosmetic changes.
The full-fledged Dark theme also applies dark appearance to the app drawer and other areas. The mode is compatible with Android 10's dark mode settings, but you can also manually change the theme from Microsoft's settings.
Although the alpha version of Microsoft Launcher comes with plenty of new features, some standard features are currently missing.
The Landscape mode will allow Microsoft developers to optimize the app launcher for new form factors such as Samsung Galaxy Fold, Surface Duo or Huawei Mate X.
Besides these changes, Microsoft is working on custom icon packs, Bing daily images integration and other customization options.
You can download the alpha version of Launcher from here or by searching for 'Microsoft Launcher Preview (Early Access)' in Play Store.