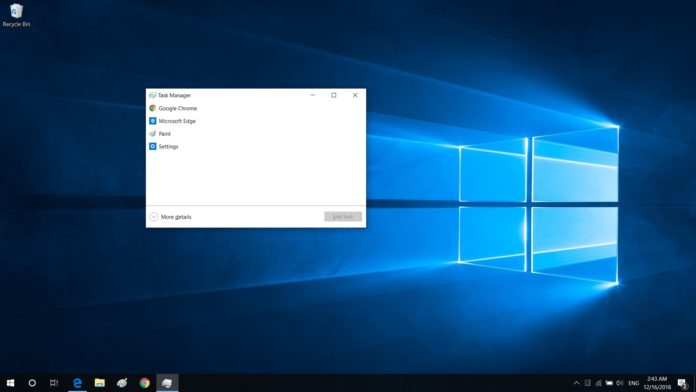 Task Manager is one of the apps that consumers use on a daily basis and it provides us with essential information of the system including CPU, GPU, Disk, and as well as Network usage.
Like Windows 10, the built-in Task Manager is evolving too and it's getting new features in the next major feature update.
According to a report, Microsoft is planning to add a new Architecture column to the Task Manager. Architecture column will display the architecture of process such as x86, x64 or Arm32. A similar functionality already exists on the Details tab (Platform) column, but it's limited to 64-bit and 32-bit.
It's not clear when the tech giant will update the Task Manager to include Architecture column, but it's likely to happen in the second half of 2020.
Disk type in Task Manager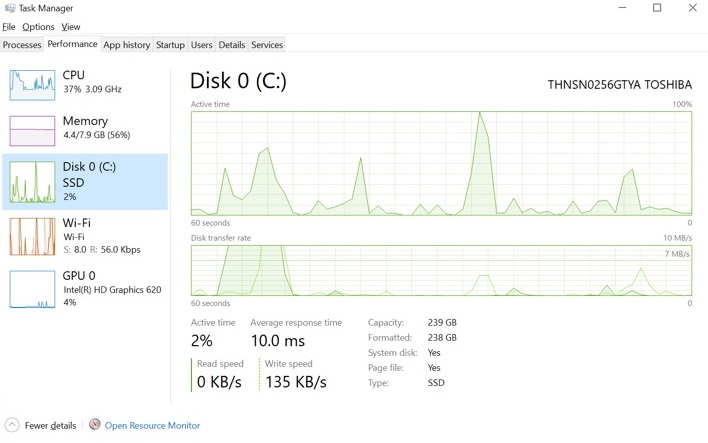 Windows 10 version 2004 (Spring 2020) comes with the addition of disk type in the Task Manager Performance tab. This allows users to quickly identify the disk types – HDDs, SSDs and other disk types.
The disk type is listed under the disk section of the performance tab.
GPU temperature
Microsoft is finally adding GPU (graphics card) temperature monitoring support to the Task Manager. If you have a dedicated GPU card and graphics driver is updated, Task Manager can now bubble up the current temperature of the GPU card.

The GPU temperature in Task Manager is currently only supported if you have dedicated GPU card, but support for the integrated graphics could be added in future.
The updated graphics driver should support version 2.4+ of WDDM. You can check the version of WDDM under 'Display' tab in DirectX Diagnostic Tool. The WDDM version is listed next to the Driver model.
Task Manager currently displays the temperature value in Celsius and the option is also included in Windows 10 version 2004 (20H1).
Microsoft is expected to begin shipping the Windows 10 version 2004 (20H1) update to consumers in April or May. The other features of the major update include Cloud Recovery, new Cortana experience, revamped Optional Updates experience and more.