Way back in April, Facebook said it plans to launch a new messaging experience on the desktop. The social media giant has been working on a brand-new desktop app for Windows 10 and as well as macOS.
Earlier this week, a leak revealed the new features and improvements of the upcoming Facebook Messenger.
Today, the new Facebook Messenger for Windows 10 is rolling out to select users. If you're lucky enough, you should be able to get it by downloading the Messenger beta from the Microsoft Store.
If you don't see the new Messenger or the update itself, you can sideload the improved Messenger app and open some folders that require high-level permissions.
That being said, if you plan to try out the new messaging experience on your PC, make sure you know what you're doing.
Install the new Messenger app
Updating the Messenger isn't enough as the new app is hidden and the same package is shared by two versions of the app. As we noted above, you need high levels of permissions to access the folders that you are not supposed to.
First and foremost, you need to gain access to WindowsApps folder by taking ownership. WindowsApps folder is hidden, so you need to open the Program Files folder, click on the "View" tab, and tap on "Hidden Items" option.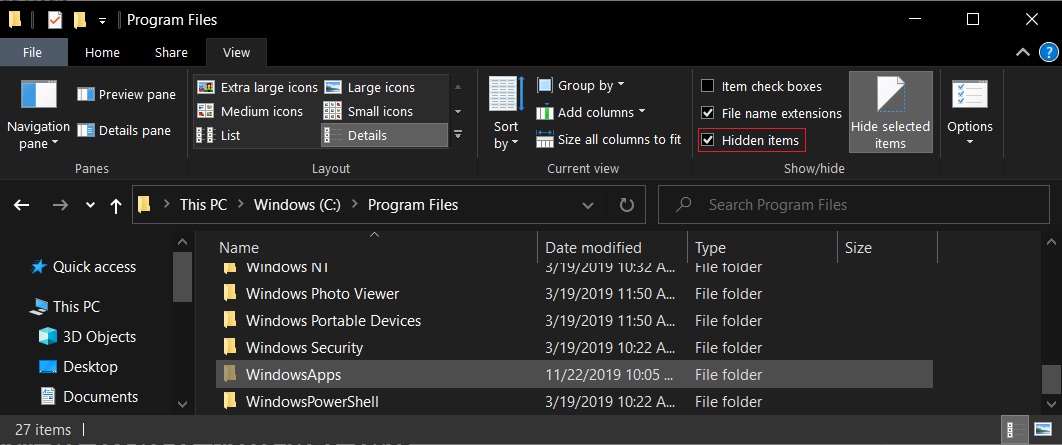 For security reasons, you cannot open the hidden folders by default. To get access to the WindowsApps folder, open Properties of the folder and navigate to the Security tab where you have to click on the 'Advanced' option.
This will open the Advanced Security Settings window. Click on the "Change" option. In the next screen, you have to click on another 'Change' option appearing next to TrustedInstaller.

In the new window 'Select user or group', you have to enter your administrator username and follow these steps.
Click on the Check Names option.
Click OK.

Check 'Replace owner on subcontainers and objects' option on the other window, and click OK to begin the process.
You can open the WindowsApps folder once permissions have been changed. In the WindowsApps folder, look for Messenger folder and then open Apps folder. Finally, click on Messenger.exe to open the new application.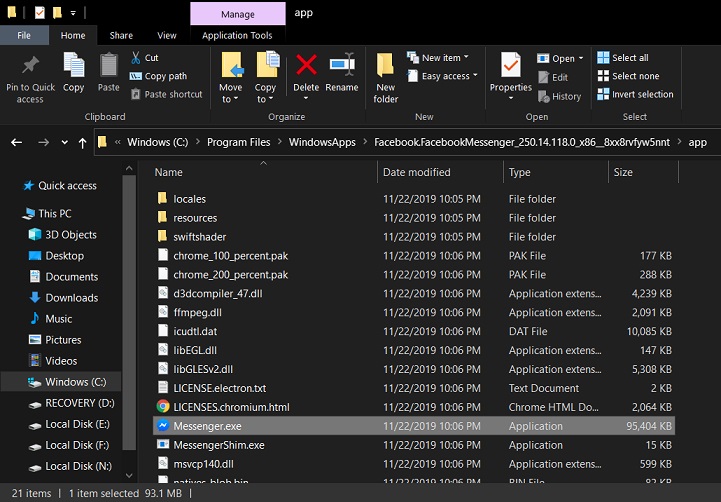 As we noted above, we advise that you try these steps only if you know what you're doing.