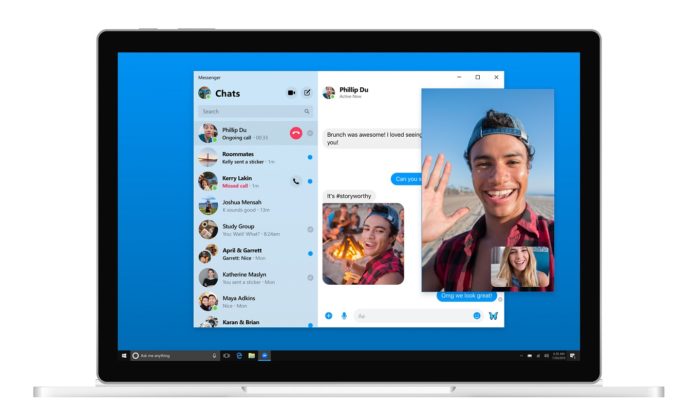 Facebook Messenger, which is one of the most popular messaging platforms in the world, will get a new app for Windows 10. Facebook plans to offer the new desktop client via its own website and as well as the Microsoft Store, so you can access all of your messages from your Windows 10 device.
According to Facebook, the Messenger desktop app will be released at some point this year. Ahead of its release, a leak has revealed what we can expect from Facebook's new app for Microsoft's platform.
The current Facebook Messenger app for Windows 10 has quality issues and several key features are missing. With the new app, Facebook hopes to address the problems and offer a better messaging experience. For example, the rewritten Messenger app brings support for the dark, grey theme and as well as the ability to permanently delete delivered messages.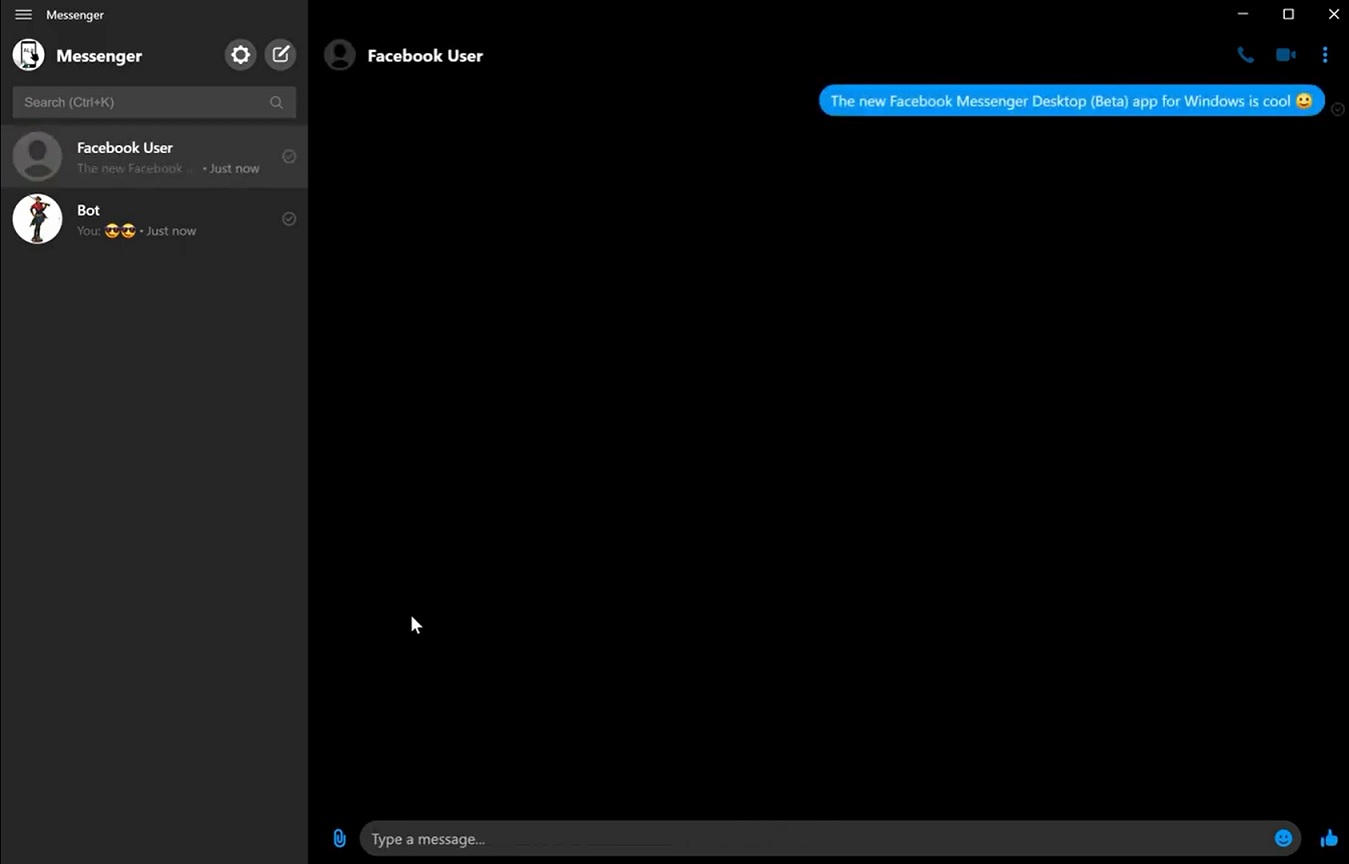 You can also send files or enter full-screen mode to read the conversations, view the pictures and videos. It comes with other features that are available on Android and iOS including the ability to hide chats and new emoticons.
It's worth noting that the interface has largely remained unchanged and the app looks similar to the current Windows 10 app. However, the app is now powered by Electron and it offers much better performance when compared to the current app.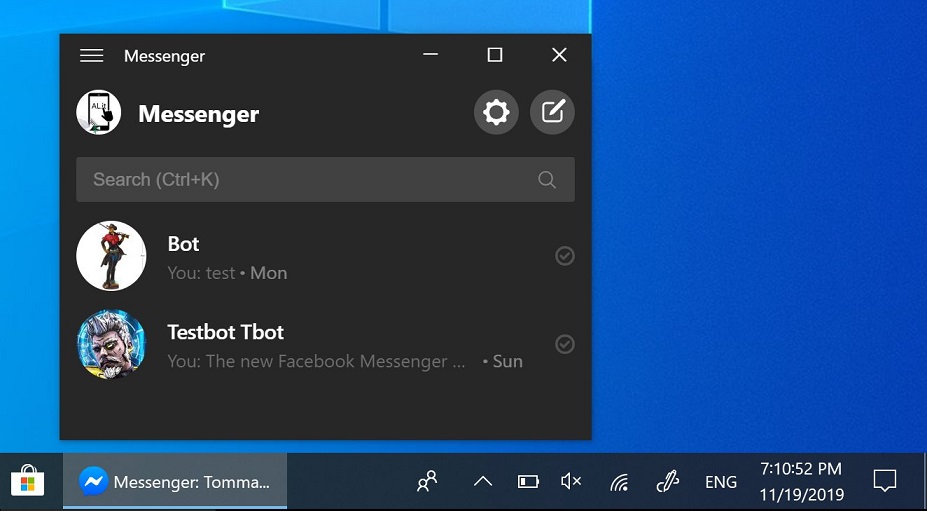 Electron is developed to work across multiple platforms, so you can expect the app to remain updated regularly.