After installing Windows 10 May 2019 Update (version 1903), several users reported that an unacknowledged bug hid deferral settings.
In addition to pause updates option, Windows Update also offers advanced controls called 'Defferal settings'. If you open Windows Update Advanced Options pane and scroll down, you will see the Deferral settings.
The setting allows users to block Windows Update from installing a new version of Windows 10 for the specified number of days. You can also delay the installation of cumulative updates for the specified number of days.
A number of users have reported on forums that a bug in Windows 10 May 2019 Update causes both feature and quality update deferral options dialog to disappear entirely.
"They have an odd bug with the deferal settings that was introduced in 1903 (mine is actually the opposite currently, I can see the setting for Feature Updates but not Quality Updates). Essentially it seems that you can pick that setting once, after you do so the setting item in the GUI will disappear entirely. It can be manually fixed by editing the registry key for it, but I have no idea why it hasn't been patched yet," a user wrote on Reddit.
"I gave up on update deferral settings in the settings app and just set it with the group policies under "Administrative Templates > Windows Components > Windows Update > Windows Update for Business". I prefer it over setting the keys in the registry," another user said.
Windows 10 cumulative update brings back the deferral settings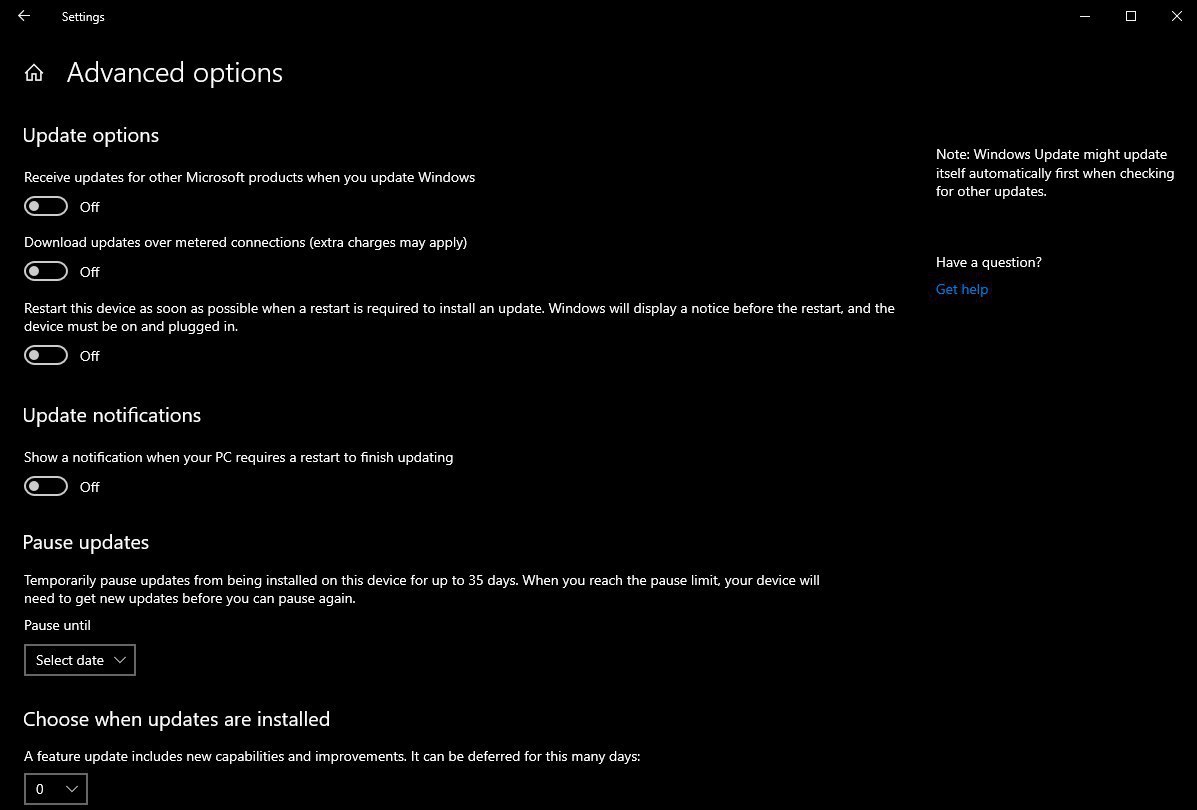 This has always been one of the most frustrating bugs in Windows 10 version 1903, but it appears that Microsoft has finally deployed a fix.
As per our own testing and reports, the bug has been fixed in Windows 10 KB4524570 (Patch Tuesday update). The fix apparently also applies to November 2019 Update.