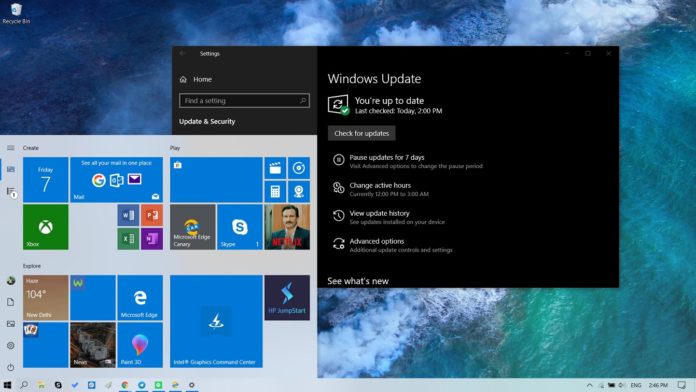 If you've been encountering issues during the installation of the Windows 10 cumulative updates, you're not alone. Over the past few months, several users have reported on forums that Windows 10 updates including the important Patch Tuesday releases and optional updates are failing to install.
Windows 10 KB4524570, which is the latest Patch Tuesday update, could also fail to install on PCs with May 2019 Update and November 2019 Update. Users have reported on Microsoft's community forum that they're currently unable to install this patch and seeing error codes such as 0x80073701 and 0x8009001d.
It's worth noting that Microsoft acknowledged Windows 10 installation error in late May 2019 and the company reportedly developed a fix. According to the support doc, Microsoft resolved the installation issue on November 12 but some users might still experience issues.
"Installation of updates may fail and you may receive the error message, "Updates Failed, There were problems installing some updates, but we'll try again later" or "Error 0x80073701″ on the Windows Update dialog or within Update history," the firm noted.
"This issue has been resolved for most users," Microsoft noted. For those who are still having issues, Microsoft has posted a workaround guide a few days ago and the company has provided the following set of advice:
Open Start Menu or Search, and type 'cmd' to open Command Prompt.
Run Command Prompt as administrator.
In the Command Prompt window, copy and paste the following command:
dism /online /cleanup-image /startcomponentcleanup
Wait for a few minutes and restart the system
Check for updates again.
It's not clear if these issues are affecting a lot of users right now, but the problem is marked resolved and it's possible that the firm might not fix it.
If you're still having such issues, it might be a good idea to reinstall Windows 10 or wait until a proper fix is deployed.