Microsoft's promised November rollout of the Windows 10 November 2019 Update (also known as 1909 and 19H2) is likely to kick off on Tuesday. According to a report and availability of ISOs on Microsoft Developer Network, Windows 10's last feature update of the year is ready for the public rollout.
It's technically "mid-November", so it's not too surprising that Microsoft will begin shipping the update to consumers on November 12 (Tuesday) in the United States and November 13 in some parts of the world.
As of today, consumer and business users who want to manually download and install the feature update may do so by joining the Windows Insider program. Microsoft is currently offering Build 18363.449 in Release Preview Ring, but a newer build could be shipped to consumers. Microsoft may also ship day one cumulative update with security fixes.
Compatible devices will soon start receiving the November 2019 Update with a small set of new features and several improvements. The update would be offered as an optional update and you will have the option to start the installation process manually from the Windows Update settings page.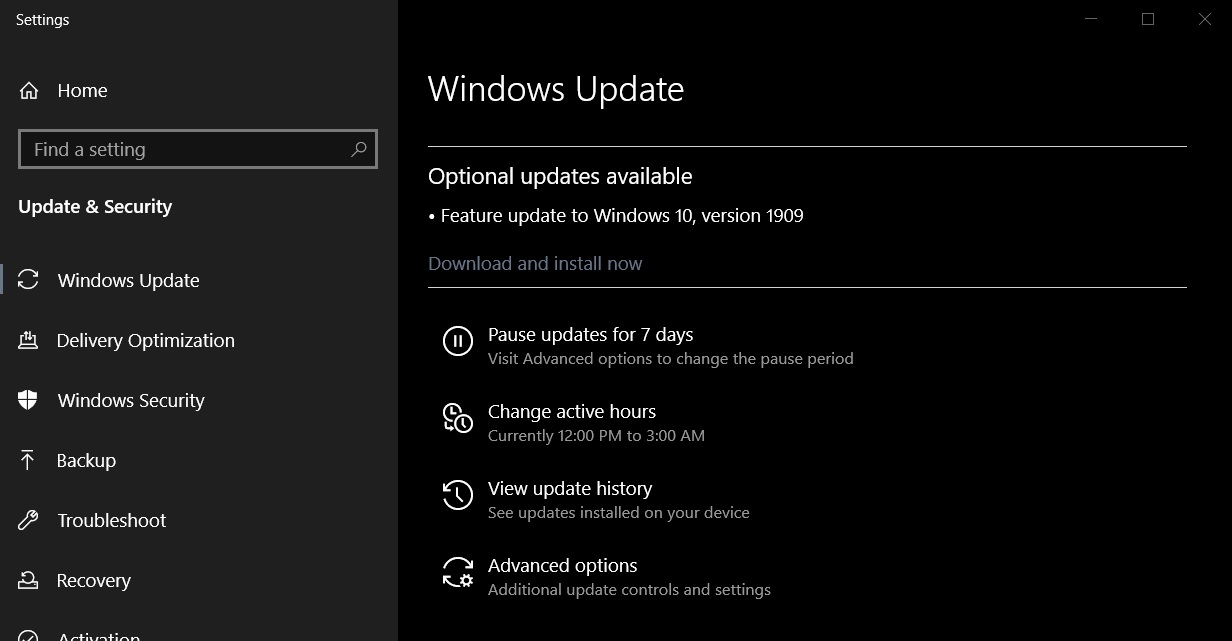 If you're running the May 2019 Update, the new version shouldn't take more than 10 minutes to finish the installation. If you're running an older version of Windows 10 like the October 2018 Update, the feature update will take more time like the previous releases.
It's important to note that Microsoft hasn't confirmed that the update will definitely ship on November 12 and the company could always delay the release.
Prepare your device for November 2019 Update
Windows 10 version 1909 is a small cumulative update and it shouldn't break PCs, disable monitors, or cause compatibility issues.
Over the past few months, there have been numerous incidents where a Windows 10 update including cumulative update has borked some PCs. That doesn't mean you'll lose all the data on the drive, but you can update drivers for the smooth post-upgrade experience.
Update drivers (not always necessary)
Intel has already shipped new DCH drivers with support for November 2019 Update and you can install it with Intel's Support Assistant tool.
If you don't see the update, you can also download the zip file from Intel's website and manually force the installation of the new drivers. However, in some cases, your manufacturer may prevent you from installing drivers.
In this case, you'll see the following error message:
"The driver being installed is not validated for this computer. Please obtain the appropriate driver from the computer manufacturer."
This happens when manufacturers like HP, Lenovo, Dell and others have changed a setting in the Intel graphics drivers to prevent the installation of drivers downloaded from the internet or Intel.
If you see the above error, you should look for drivers on your system manufacturer's website.
Free space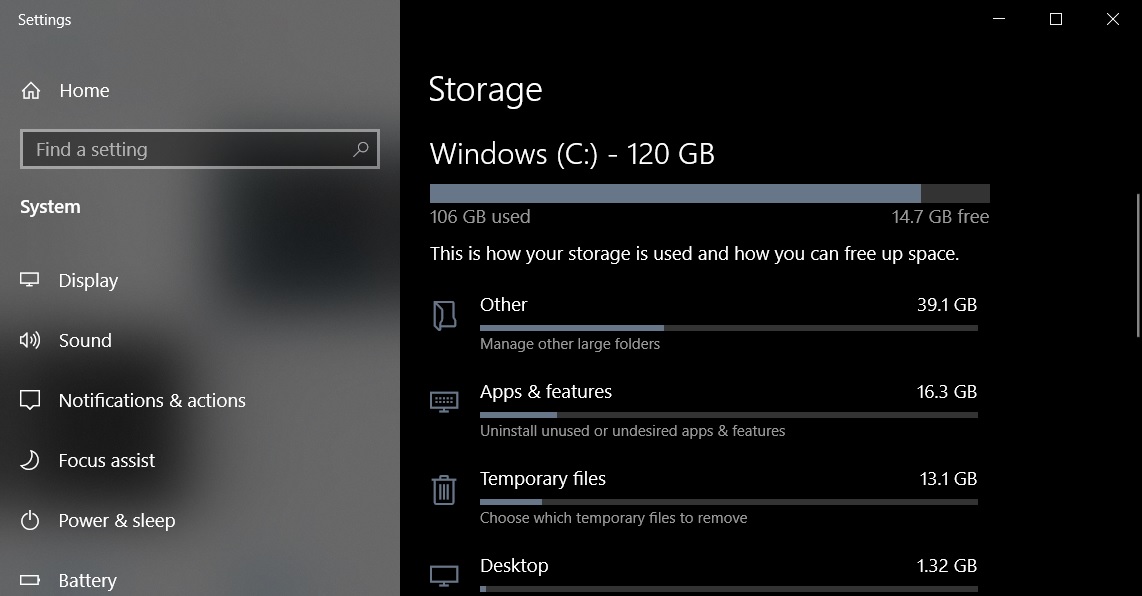 Microsoft recommends May 2019 Update/November 2019 Update on a device with at least 32GB of storage, but users should be able to upgrade the existing devices to the newest version of Windows.
The updated storage requirement applies to new devices only.
According to Microsoft, feature updates require at least 6 to 11GB of free space, while quality updates require up to 3GB. You wouldn't be able to install the November 2019 Update if you don't have enough space in your C drive.
Fortunately, you can use Storage Sense app to free up disk space by cleaning temporary files and Windows Update cache.