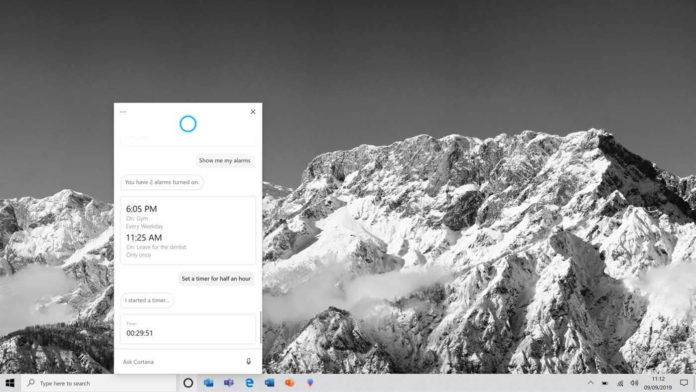 For the past year or two, Microsoft has been shifting the way it is building and positioning Cortana against the rivals. As part of the new strategy, Microsoft is focusing on the digital assistant's ability to complete tasks more easily and on the behalf of users.
According to a new study, Microsoft's Cortana offers most answers but Google Assistant is most accurate. The study states that Cortana has attempted to answer the most questions in 2019 than it did in 2018, but accuracy declined on all devices.
The following chart compares Cortana, Alexa and Google Assistant by the number of answers attempted. Cortana is clearly the winner and it responded with both accurate and inaccurate answers. In past one year, Cortana and Alexa both have grown the most in answer attempts, while Google Assistant declined.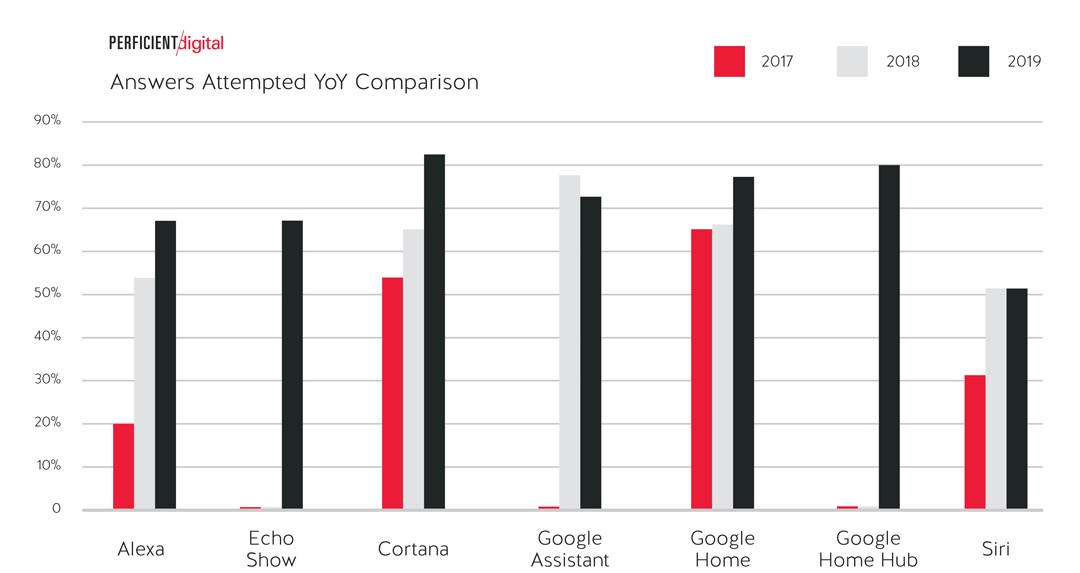 While Cortana may have managed to attempt more questions, it has suffered a significant decline in accuracy. Google Assistant topped the accuracy chart and Alexa is on the second spot. Siri also declined in accuracy.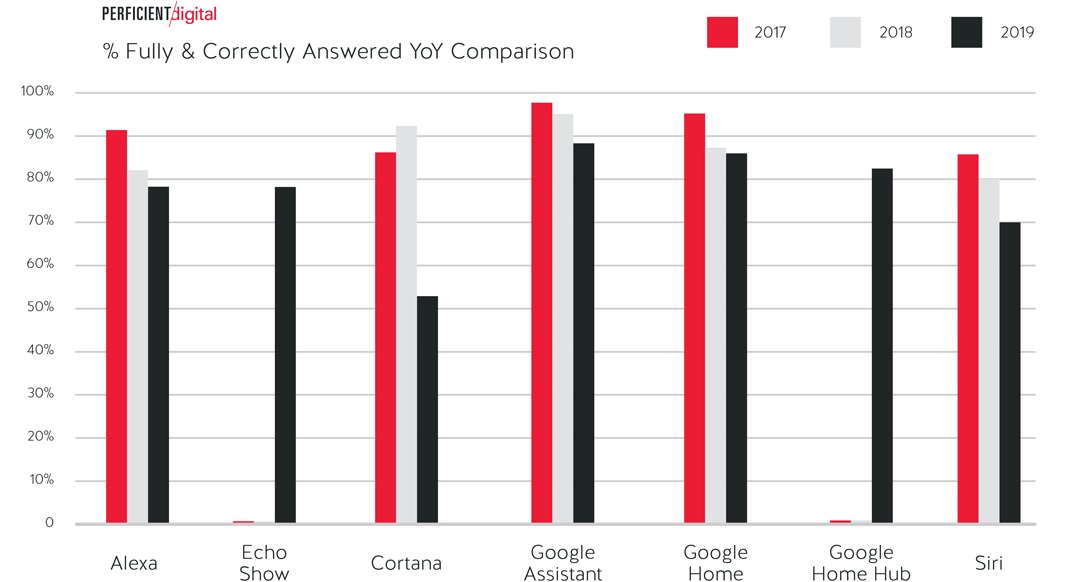 Cortana can now attempt the most number of questions, while Google Assistant continues to be assistant with the highest percentage of questions that are fully and correctly answers, and Alexa is catching up with Google.