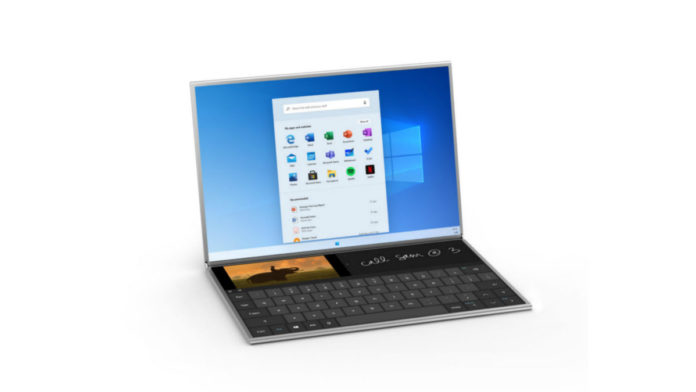 On October 2 2019, Microsoft announced 'Windows 10X', a new version of Windows 10 designed specifically for foldable devices, like the Intel-powered Surface Neo and Lenovo ThinkFold X1.
Windows 10X is expected to launch for dual-screen and foldable devices in Fall 2020, but rumours have suggested that the OS will eventually arrive on traditional form factors as well.
According to a leaked Microsoft's support document, Windows 10X is being prepared for both clamshell and foldable devices.
Microsoft appears to be working on significant improvements for the taskbar on Windows 10X. The firm wants to main same base model with a series of 'levers', and taskbar will be adaptable. In other words, the taskbar will adapt its UI and experience depending on the type of device and form-factor you're using.
For example, you will have a left-aligned taskbar if you're using a laptop, but taskbar will have centered icons on foldable devices. The levers will streamline Windows 10X experience across clamshell and foldable devices:
Centered vs. Left-aligned Taskbar content
Number of pins
Number of recents
Order of recents (recency vs. reverse recency)
Divider vs. no divider
Task View icon at far right vs. next to Start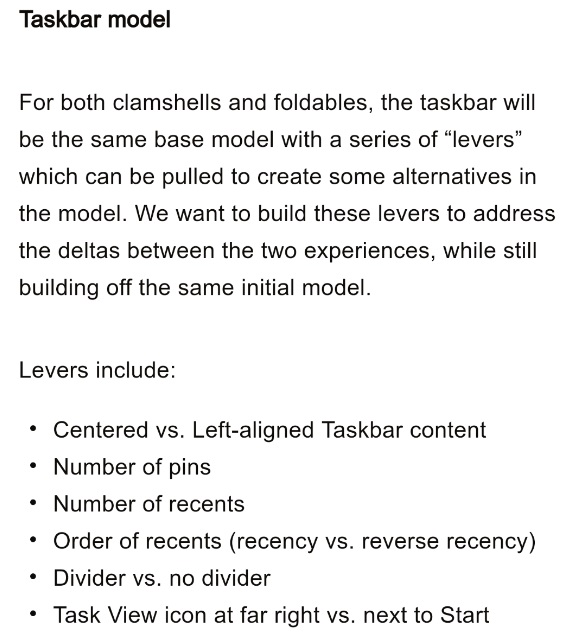 The leaked screenshots included in the document also reveals that Microsoft plans to call the Start menu as 'Launcher' on Windows 10X. Launcher is deeply integrated with Windows Search, web search, apps, and as well as files on local storage. It will also come with shortcuts to help users start and resume tasks quickly.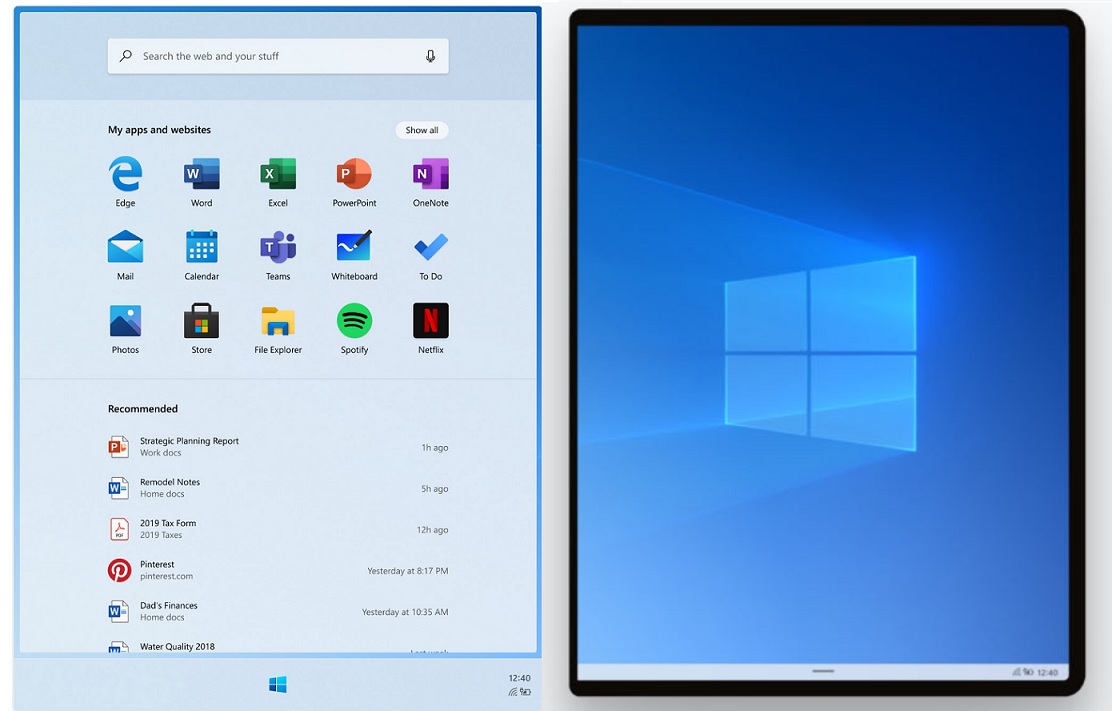 My apps and websites section will have all the apps and websites listed, and you will be able to customize the apps list to meet your needs and preferences. Lastly, Launcher features a Recommended content section which will render the frequently used apps, files, and websites.
With Windows 10X's redesigned Start menu experience, Microsoft aims to improve productivity and maintain a UI flow that is quick and effortless.
This leak may have provided basic details on Windows 10X, but we don't know whether existing devices will ever receive Windows 10X as a software upgrade, and what kinds of clamshells will support the OS.
While Windows 10X may not arrive on existing devices, we might still see significant UI improvements for the traditional Windows 10 OS in the coming months and years.