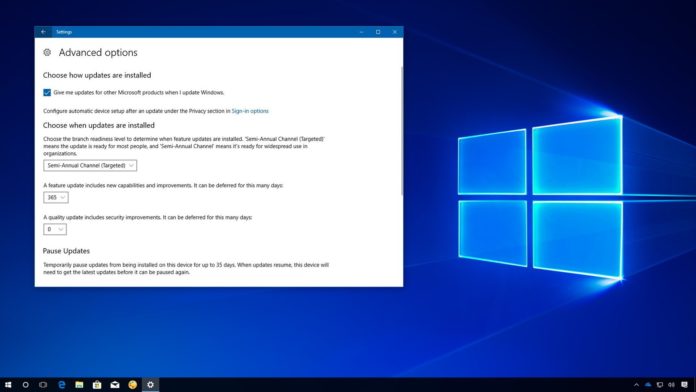 On October 22, Microsoft started rolling out an optional cumulative update for Windows 10 version 1903 with fixes for critical bugs. In addition to the optional cumulative update, Microsoft also shipped a standalone package KB4523786 to make quality improvements to Windows Autopilot configured devices.
Windows Autopilot is commonly used by businesses and enterprises to set up and pre-configure new devices in their organizations. Businesses also use Windows Autopilot to reconfigure, recover and reset devices in the organization, and KB4523786 comes with several fixes for such devices.
A number of users have reported that Microsoft accidentally delivered KB4523786 to PCs with Windows 10 Home and Pro. If you see 'Cumulative update for Autopilot in Windows 10 version 1903: October 22, 2019' on Windows Update page when you check for updates, you should avoid it.
Windows 10 doesn't immediately restart after downloading the patch. Instead, it will offer you to restart the PC and schedule the restart. In this case, you can click on pause updates for 7 days and patch will not appear again when Windows checks for updates next time.

KB4523786 is supposed to be a cumulative update for Autopilot-configured devices and not for normal installations of Windows 10. In a tweet, Microsoft's Intune team has confirmed that the update was released accidentally and it has been pulled:
"Sorry for your experience! An Intune Autopilot update, which was targeted as part of the out of box experience for new devices, was incorrectly offered to customers running Windows Home edition during a regularly scheduled Windows update scan," a Microsoft representative stated.
"Once we became aware of the issue, we stopped distribution of the update. If you have already installed the update, it will not affect you. If not, there is further action required".
Microsoft employee PaulSey has also confirmed that they made a mistake and the update was incorrectly offered to everyone.
You can open Windows Update > View Update history to check if the update has been applied on your PC.
It's worth noting that users haven't reported any problems after installing KB4523786, but if you have it installed and you are experiencing unexpected problems, simply click on 'Uninstall updates' option and remove the patch.