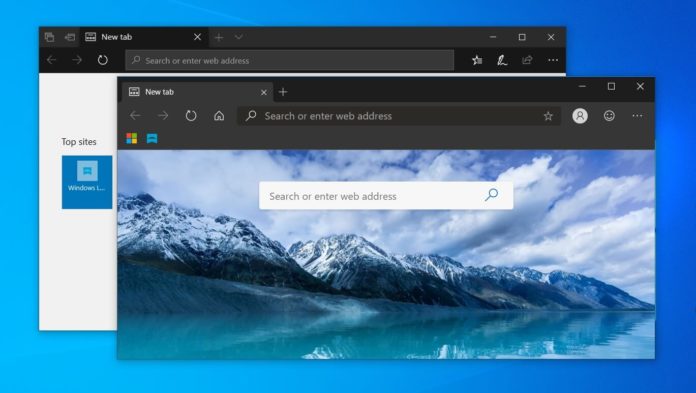 Microsoft has been collaborating closely with Google Chrome to work on modern form controls for Chromium-based browsers. As we spotted in the past few months, Microsoft has been looking into different ways to modernize form controls to update the design of basic UI elements like date picker.
The modern web controls in Chromium will also deliver improved touch friendliness and accessibility which has always been offered in the classic Microsoft Edge. Microsoft noted that it plans to bring the refreshed controls to Chromium Edge with the upcoming preview builds, and other Chromium browsers will eventually gain these improvements as well.
With improved form controls support in Chromium, Microsoft hopes to offer continuity of design and user experience across the platform.
Better touch and accessibility support
Form controls will also prepare Chromium browsers for new form factors that use a touchscreen.
"We heard your feedback looking for a better touch input experience in our early Chromium preview builds, and set out to take an inventory of the controls to identify opportunities to improve the touch experience," Microsoft said.
Form controls enable deeper integration with Windows 10 and it will improve accessibility features in Chromium browsers. For example, modern colour picker and date picker respects Windows 10's high contrast mode for accessibility.
Microsoft Edge Dev gets scrolling improvements
In related news, Microsoft Edge Dev has been updated with significantly improved scrolling on touch-enabled devices. The update also adds Family Safety features, improvements for New Tab Page,  toolbar for Reading View, and as well as the ability to automatically remove extensions.
Microsoft Edge Dev was recently updated with a new feature that will warn you when malicious extensions try to modify the browser's settings. For example, Edge will display a warning message when the extension would try to change the search provider, homepage, or other sensitive settings.