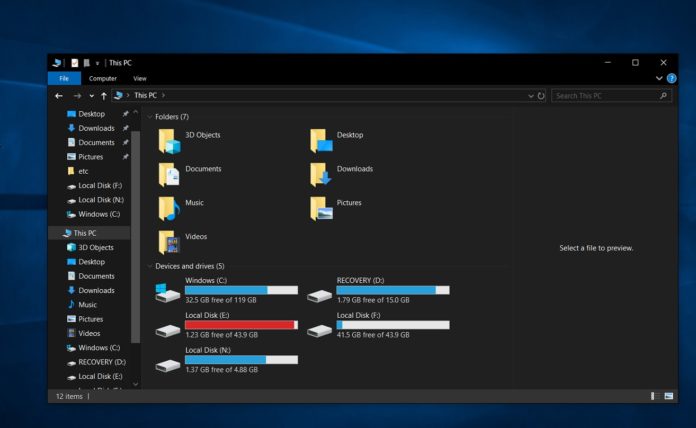 Microsoft is getting Windows 10 November 2019 Update (version 1909) 'ready for consumers' and it could be rolled out in the coming weeks, possibly in the first or second week of November.
As November 2019 Update is a servicing release, it will be offered as an "enablement package" with a KB package number just like the monthly cumulative updates.
Windows 10 version 1909 doesn't come with several new features or major improvements, but Microsoft is updating File Explorer's built-in search capability with Microsoft's new unified search experience.
With May 2019 Update, Microsoft separated Windows Search from Cortana in the process to speed up searching in the OS. In November 2019 Update, File Explorer will be powered by Microsoft Search to boost performance and as well as improve the experience.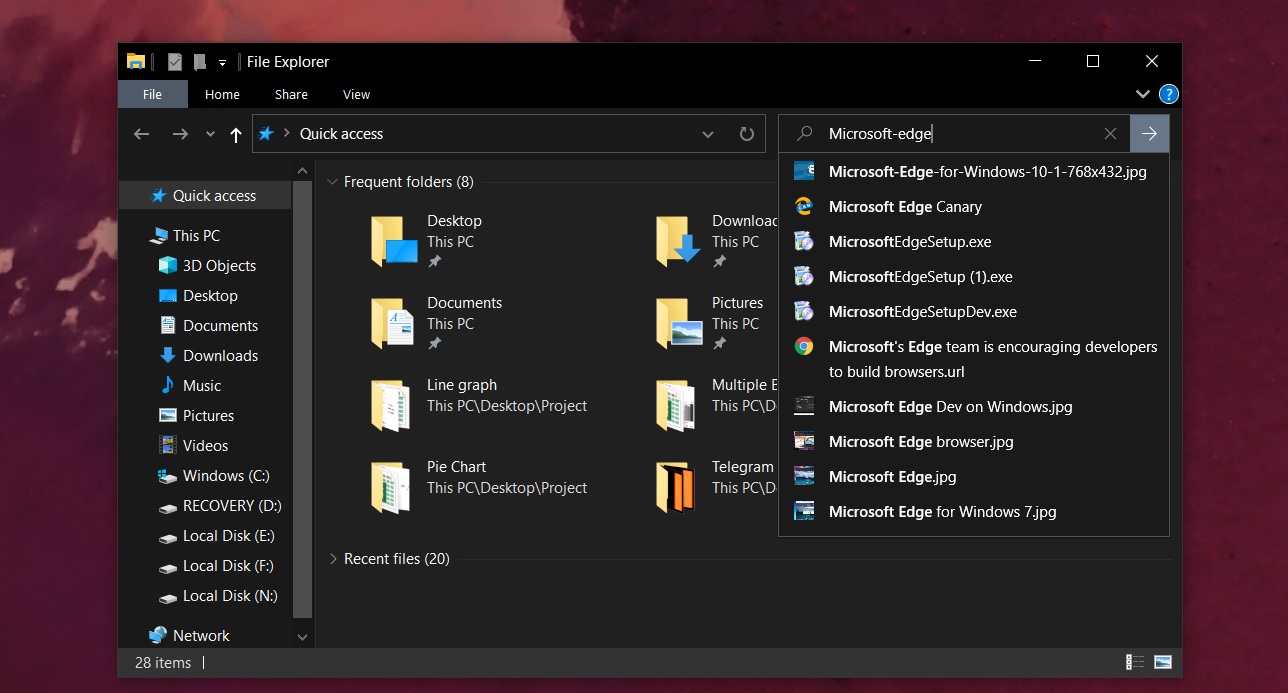 Microsoft Search aims to unify search experience across Windows, Bing and other products. Microsoft Search has been developed to help users easily find files, documents, and more when you start typing in the search box.
In Windows 10 version 1909, if you type the name of a picture, file or document, File Explorer will provide you with a preview of the proactive search results so you can easily identify the right file.
As you can see in below screenshot, a dropdown is populated with suggested files when you start typing.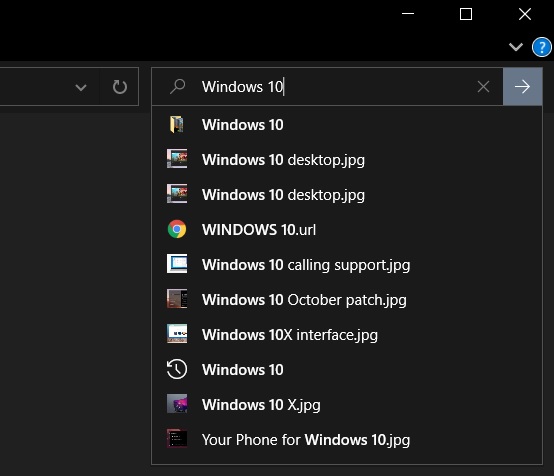 You can still look deep inside your local drives and other locations by pressing the enter key. The arrow button also opens the traditional search results page.
Microsoft has also added a search history to the dropdown list as part of the File Explorer upgrade. You can right-click on the items to find the location, copy the file path or open the app with administrative privileges.
Beyond performance improvements via Favored Cores and the new search functionality in File Explorer, there aren't many new improvements in November 2019 Update. Windows 10 version 1909 is also expected to address the glitches and bugs spotted in various builds of May 2019 Update.