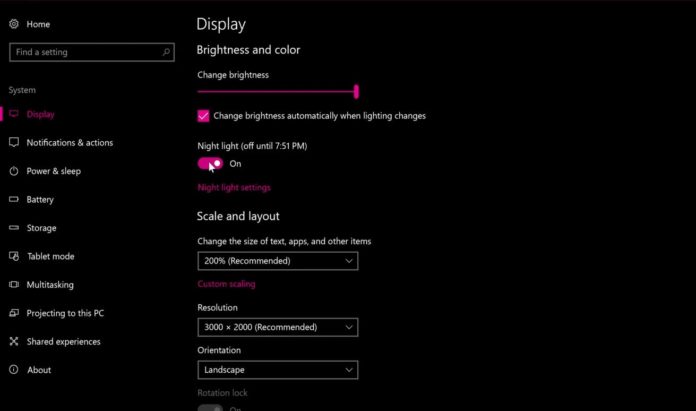 Some outlets are reporting that Windows 10 KB4512941, which is an optional update that was shipped on August 30, also causes a red screen on some PCs. However, the problem appears to be associated with the Lenovo Vantage app on PCs with any version of Windows 10 May 2019 Update installed, and not the particular KB4512941 patch.
The problem has been reported by multiple users on the Lenovo forum (1, 2,) in the past few months. According to users, the mysterious bug causes a red or orange tint when taking screenshots on Lenovo devices.
This behaviour is not linked with old graphics drivers and it only affects devices with Lenovo Vantage app. Apparently, there are compatibility issues between Windows 10 May 2019 Update and Lenovo Vantage app that still to be ironed out.
Lenovo Vantage is an app created specifically for PCs running Windows 10 and it allows power users to personalize settings, update drivers, improve performance and WiFi security.
Fortunately, there are ways to fix the problem. If you find yourself affected by this, simply click on the 'Reset' button in the Vantage app under the Night Light section. Or you can uninstall the app and reboot your PC, and the red or orange tint would go away. You can also try updating the app from the Microsoft Store as it could also resolve the problem.
Microsoft and Lenovo are yet to acknowledge the bug.