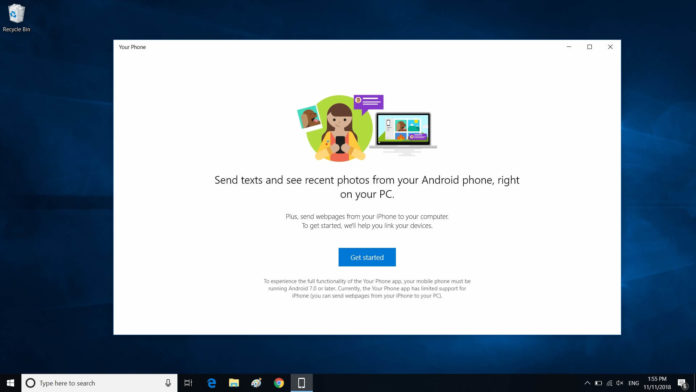 Your Phone app, which is built into Windows 10, is truly great if you're an Android user and you want to get your text messages, recent photos, and Android notifications on your PC without even touching your handset.
Microsoft is bringing some much-needed smartphone improvements to the Windows 10 platform with Your Phone app's next update. Right now, Your Phone has limited functionality and it allows users to mirror the Android phone's screen, access text messages and photos directly on the desktop.
According to a new leak, Microsoft is working on a new Your Phone app feature that would allow you to access calls that originate on a smartphone to speakers on desktop. Theoretically, Microsoft Your Phone app will let you place calls from your PC as well as receive Android phone calls.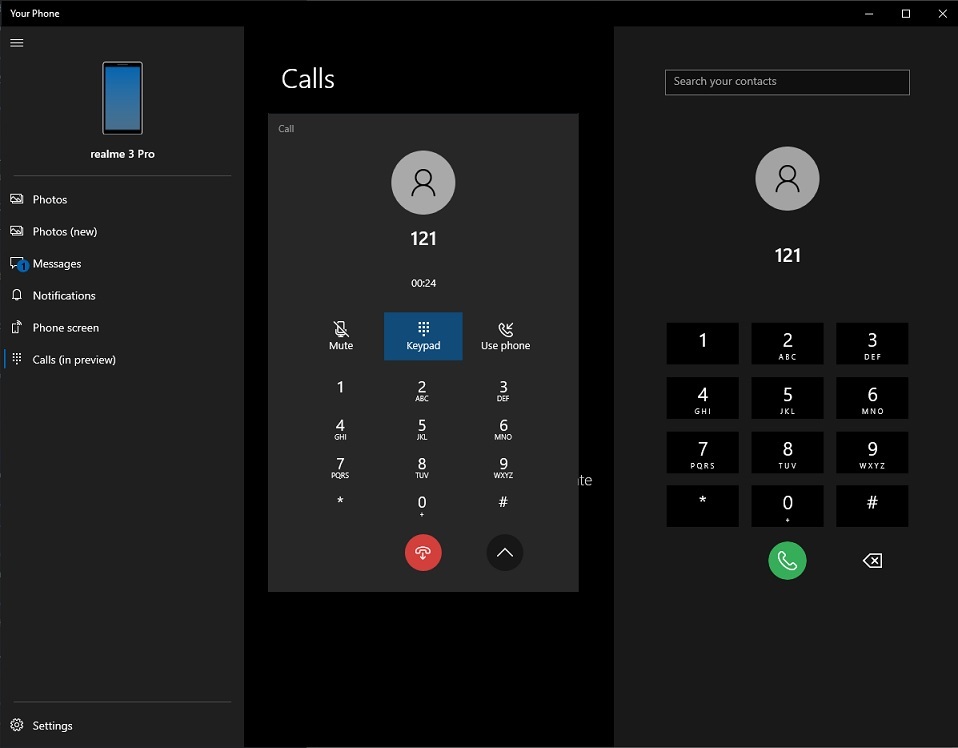 As you can see in the above screenshot, you will have have a dedicated dial pad and phone contacts on your PC. When you would be in a call, you can use your PC as a speaker and mic instead of your Android device to speak. There is also a button 'Use phone' to switch the back to the phone, and 'search your contacts' to find the saved numbers quickly.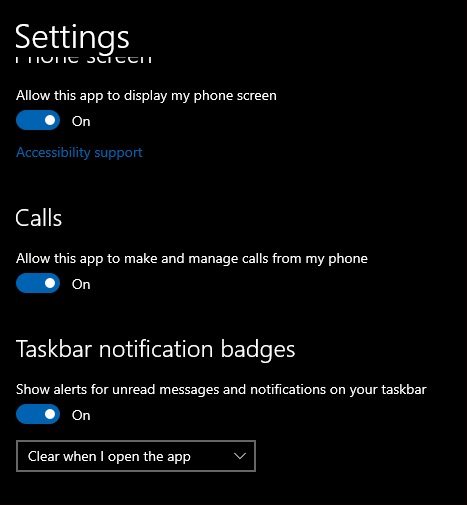 The experience would be pretty cool and similar to Dell's Mobile Connect app which has always offered call support.
Last month Microsoft stated that ability to make and receive mobile calls directly from PC will be released later this year. Currently, call support for Your Phone app is being tested internally and it should be rolled out to Insiders in the coming weeks.
The Redmond giant is betting big on its Your Phone app which uses Microsoft's cloud technology to power the connection between Android and desktop. With Your Phone app, Microsoft hopes to help users stay focused and more productive on Windows PC.