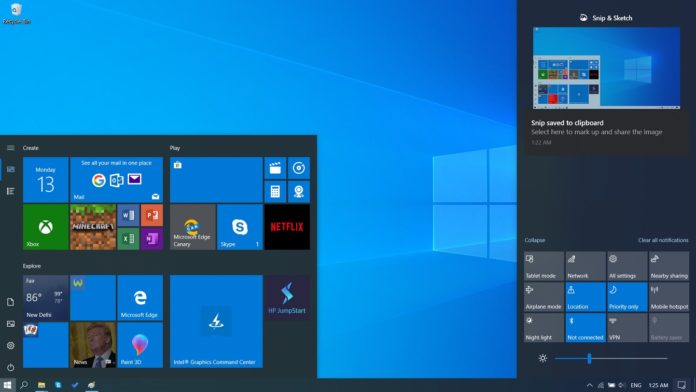 Development of Windows 10 is a continuous process and the operating system receives feature updates on an approximately six-month cadence. Microsoft recently shipped Windows 10 May 2019 Update (version 1903) with a long list of improvements and several known problems.
Windows 10 version 1903 is a significant update designed to improve the overall experience, but some users have been stumbling into glitches, and the Redmond has already acknowledged several bugs in the update.
In recent updates to its support documents, Microsoft confirmed that the long due fixes for four issues will land later this month.
Windows Sandbox
Windows Sandbox is the star feature of May 2019 Update and it is a neat way to run apps in an isolated environment. Windows Sandbox works on all modern Windows PCs with Windows 10 Pro and it lets you run apps without worrying about how the malicious files will affect your PC.
According to Microsoft and user reports, Windows Sandbox may not launch on devices where the system language changed during the installation of May 2019 Update. The company hasn't disclosed a workaround yet, but it has promised that this issue will be fixed by the end of August.
In an update shipped to Release Preview Ring Insiders, Microsoft has already resolved the issue and it is likely that the fix will land with an optional patch later this month.
Intel storage drivers compatible issue
Windows 10 devices with certain versions of Intel RST drivers have issues when installing the May 2019 Update. Microsoft is working on a solution and it will be shipped with the late August optional update, allowing more devices to install the newest version of Windows 10.
Visual Basic issues
The August 2019 cumulative update for Windows 10 version 1903 broke Visual Basic apps and applications that use VB script also have issues when responding to user commands.
Microsoft says it will resolve this issue with an update in late August and it would be optional as well.
Domain connected devices
For enterprises, a bug that caused boot failures on devices connected to a domain that is configured to use MIT Kerberos realms will be addressed later this month.
Changes in optional Windows 10 updates will be rolled out to everyone automatically on Patch Tuesday.