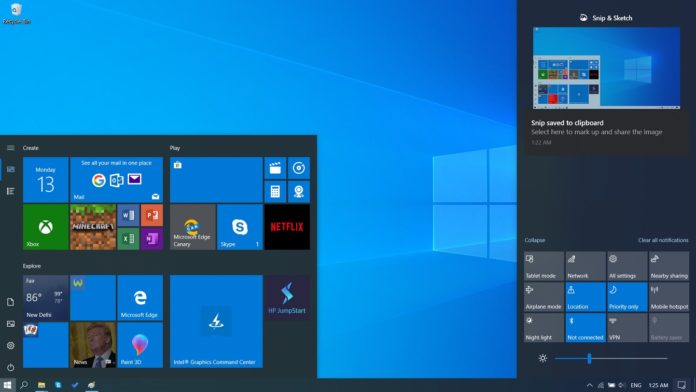 Microsoft recently announced a new upgrade block for Windows 10 version 1903 (May 2019 Update) on PCs with outdated Intel RST drivers. The Redmond firm has been recommending users to install the newer versions of the drivers before deploying Windows 10 version 1903 on their devices.
Windows 10 users won't see the May 2019 Update if they have Intel RST drivers version between 15.1.0.1002 and 15.5.2.1053. If your device is running a newer version, you should be able to install Windows 10 version 1903.
Microsoft originally stated that the recommended version of Intel RST driver is 15.9.6.1044, but the company is now asking users to install version 15.9.8.1050 instead. On August 10, Microsoft updated the documentation on its website to reflect the new change.
According to Microsoft, users with versions 15.5.2.1054 or later shouldn't run into issues, though the company still recommends installing 15.9.8.1050.
Microsoft promises fix
Microsoft has also confirmed that a fix will be deployed later this month.
'We are working on a resolution and estimate a solution will be available in late August," the document reads.
If you're planning to install the May 2019 Update through Media Creation Tools or other ways, make sure the drivers on your PC are up-to-date. While you can download the driver directly from Intel, you should first look for the updated driver on the PC manufacturer's website as some manufacturers customize Intel drivers.
After updating drivers, it can take up to 48 hours before you can install Windows 10, version 1903.