Microsoft is exploring how to make a foldable device or dual-screen laptop that can determine the right hardware configuration based on the apps requirements and the available input/output devices.
According to a new patent application spotted by us, Microsoft is working on 'display device selection module' to determine the right hardware configuration for the applications. The patent filed Microsoft is titled 'DISPLAY DEVICE SELECTION BASED ON HARDWARE CONFIGURATION' and it was published by USPTO on November 15, 2018.
Microsoft's patent is for a dual-screen device that would be configured to receive an input (system or accessory requirement) from the application. The device features two displays and both displays have one unique hardware configuration.
The processor powering the device will send the input to the 'display device selection module'. Based on the first and second hardware configurations, the module will transfer the app from the first display to the second display.
"In some embodiments, at least one of the first hardware configuration and the second hardware configuration may include at least one input device selected from the group consisting of touchscreen, trackpad, stylus, pen, mouse, keyboard, game controller, camera, ambient light sensor, microphone, and accelerometer," the patent reads.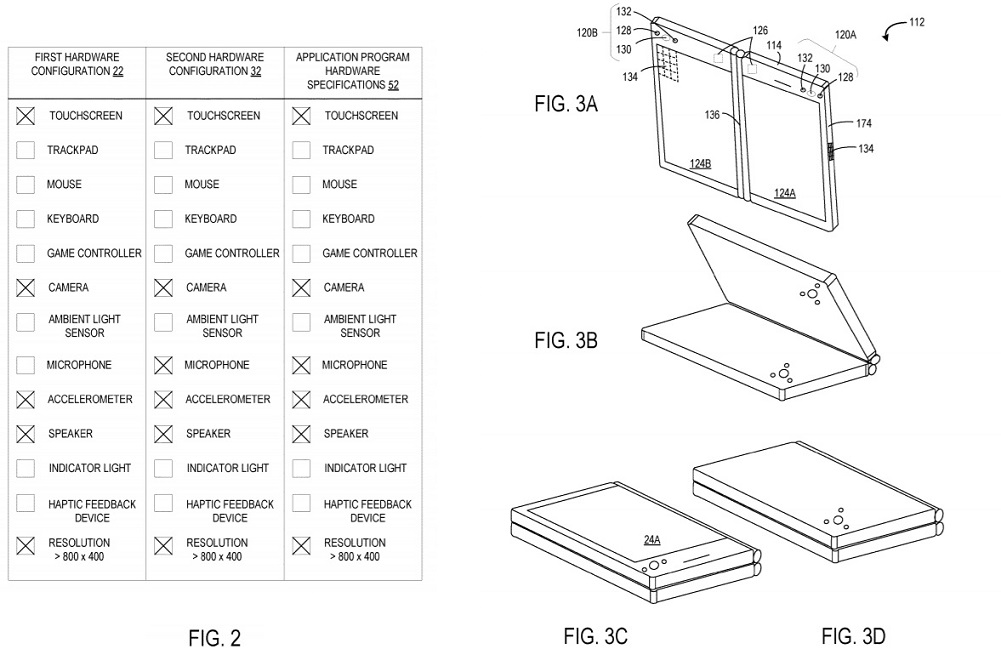 Additionally or alternatively, the determination that the second hardware configuration matches the application program hardware specifications more closely than the first hardware configuration may be based at least in part on a resolution of the first display and a resolution of the second display, the firm noted in the patent filing.