Dell is also planning to jump on the foldable devices bandwagon with its own dual-screen Windows 10 device that will use a 'narrow width dual axes hinge' to smoothen the transition. This is based on a patent that Dell filed in the month of February 2018 and USPTO has just made it public.
Spotted by us, a Dell patent titled 'Information Handling System Narrow Width Hinge' was filed by Dell in February 2018 and published by USPTO on August 8, 2019. The patent is for a 2-in-1 device with a narrow width dual axes hinge that rotationally couples the two portions of the device.
Dell is also using a gear assembly to synchronize the motion of the dual axles at one end of the dual axles.
"A gear assembly synchronizes motion about the dual axles at one end of the dual axles, the gear assembly having brackets to couple to each housing portion. Torque brackets couple to the opposite end of the dual axles, each torque bracket couple to a housing portion and resisting rotation of the housing portions by generating friction at the axle," Dell explains.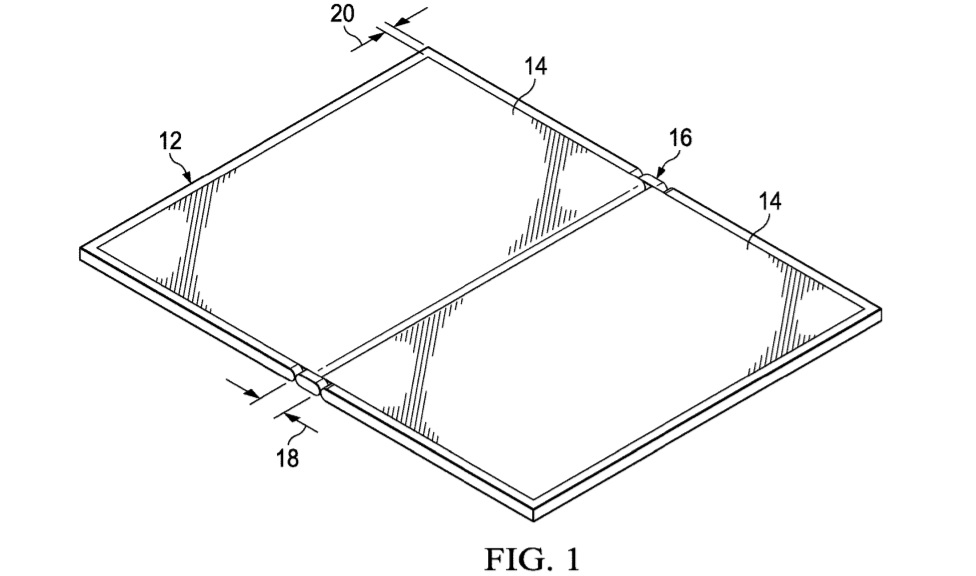 Dell is also claiming that its setup will offer a narrow bezel. The device's narrow width of the hinge elements provides a narrow gap between displays so that visual information presented on displays has a more uniform appearance than would be presented with larger gaps.
"In addition, a minimal size of hinge cap supports a narrow bezel defined between the outer perimeter of displays and the outer perimeter of housing portions," Dell noted.