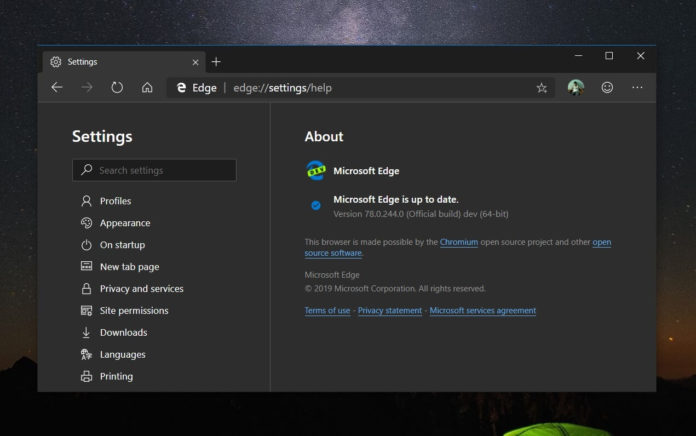 Microsoft has released an updated version of Edge Dev and Canary with both new features and fixes for the reported bugs. The latest update for Microsoft Edge Dev comes with dark mode tweaks and several other enhancements, including the introduction of a new policy that would delete browsing data upon exit.
Edge for Windows 10 offers both dark and light theme experience, and the browser also respects your Windows color settings. In Microsoft Edge Dev Build 78.0.244.0, Microsoft has added a new dark/light theme toggle to the settings. With the new theme option, you can now switch between dark and light themes without having to modify the Windows 10 system-wide theme settings.
Microsoft is also bringing dark theme treatment to feedback screenshot editor window, first-run experience, and sign-in error popup. The other improvements include the ability to import cookies from classic Edge and an option to delete browsing data automatically upon exit.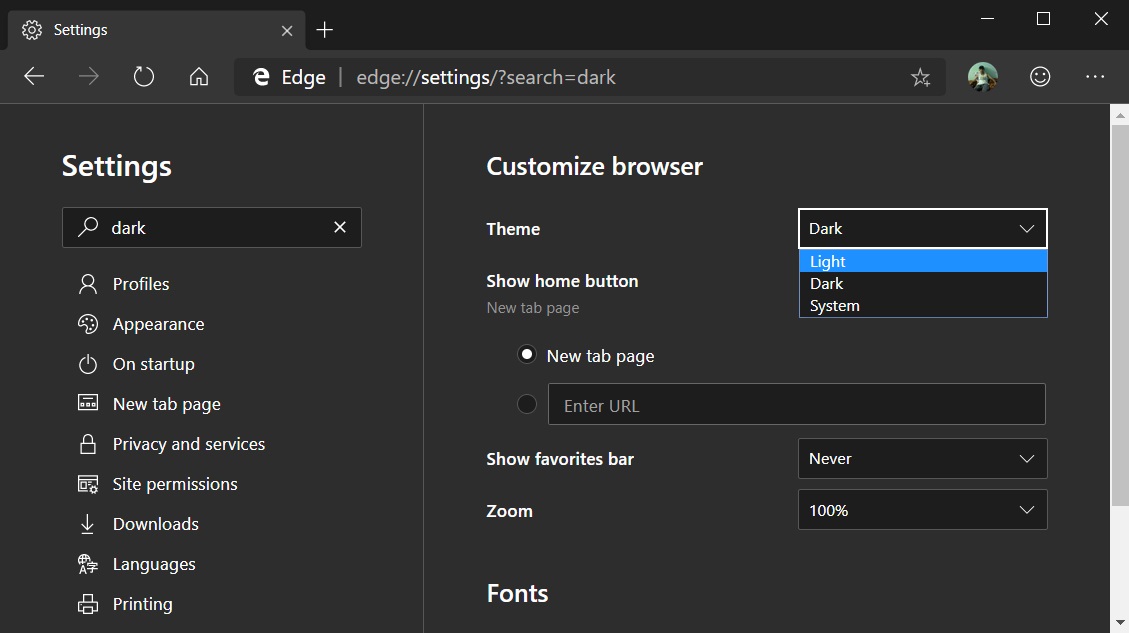 The update also introduces a new browser policy that would prevent the browser from marking downloads as unsafe when they are downloaded from a trusted or well-known source. Previously, the browser prevented downloads of files from some sites that are trusted.
Microsoft Edge will display a confirmation box when Do Not Track requests is enabled.
The update includes a number of fixes and improvements. For instance, a bug has been fixed where Netflix content won't play and the platform would fail with error D7111-1331. Another bug where sync will get stuck in the initialization phase has been resolved in this update.
If you don't see the aforementioned changes in Edge Dev, you probably have the older version installed. To update Edge, go to the About page and allow the browser to check for updates. You will have to relaunch Edge to finish the installation.
All these changes are also available for Microsoft Edge Canary, but there are some additional improvements. Randomly selected Canary users will see dark mode on the New Tab Page and Windows 10 Share integration in the latest release.