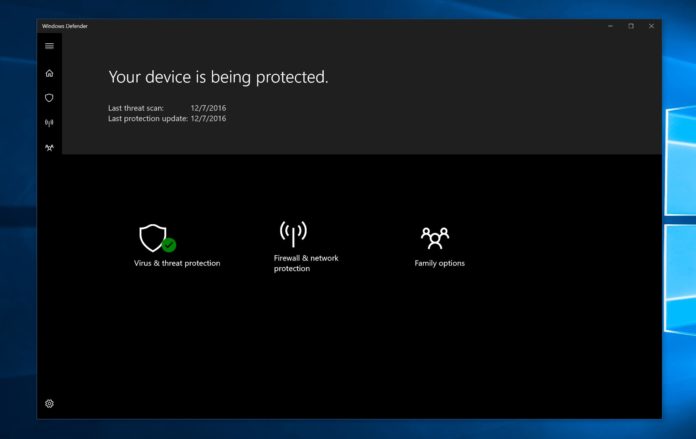 According to Microsoft, Windows Defender has a 50% (active) share on Windows. Windows Defender's increasing trust and popularity is an important achievement for Microsoft, especially because many people have been trained to believe that Windows Defender alone isn't enough.
While Windows Defender is built right into Windows and it's enabled by default, many users disable it or switch to third-party solutions. Windows Defender itself improved a lot lately, especially after the launch of Windows 10 and regular security patches.
AV-TEST recently awarded Microsoft's Defender its top score in independent antivirus tests. The performance of Windows Defender is now matching premium antivirus products, according to latest tests.
It's also important to note that Windows Defender is free and other top-rated antivirus solutions require a paid subscription for full functionality.
Microsoft says Windows Defender is actively running on more than half a billion Windows PCs and users have enabled it as their primary antivirus program.
"We've predicted this is going to happen, and this is why we invested in this before it happened," the company stated.
In the last few years, antivirus or security software has become more important given the security risks. More recently, Microsoft started rebranding Windows Defender to Microsoft Defender on Windows 10 and the antivirus solution was also launched on Apple Mac.