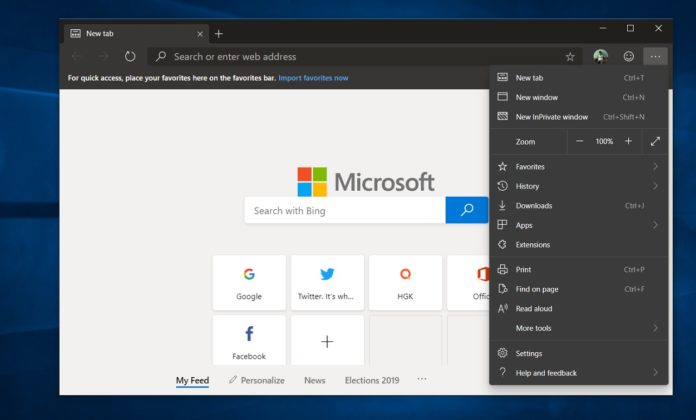 Microsoft is testing yet another new feature for Edge based on the open-source Chromium project and other web browsers, including Google Chrome. After adding an improved find box and other nifty improvements to Chromium, Microsoft's latest effort introduces support for the Windows Spellchecker in Chromium.
Chromium's built-in spellchecker is currently powered by Hunspell speller which is also used by LibreOffice, OpenOffice, Chrome, Opera, and others.
As per a new commit, Microsoft is adding Windows Spellchecker to Chromium and it will coexist with Hunspell speller.
Microsoft is working on various changes to enable Windows Spellchecker integration in Chromium, including implementation of spellcheck platform interface and SpellCheckHostChromeImpl.
"We need to implement platform agnostic interfaces to integrate windows spellchecker into Chromium. We also need to refactor some code to enable runtime switch between Windows spellchecker and hunspell spellchecker," Microsoft noted in the commit.
"After these steps, we enabled Windows Spellcheck Services integration and also achieved runtime switch between platform spellchecker and hunspell spellchecker for windows platform," the company further detailed the implementation.
This would benefit all browsers based on the Chromium engine such as new Edge or Chrome itself.
Enable Windows Spellchecker in Chrome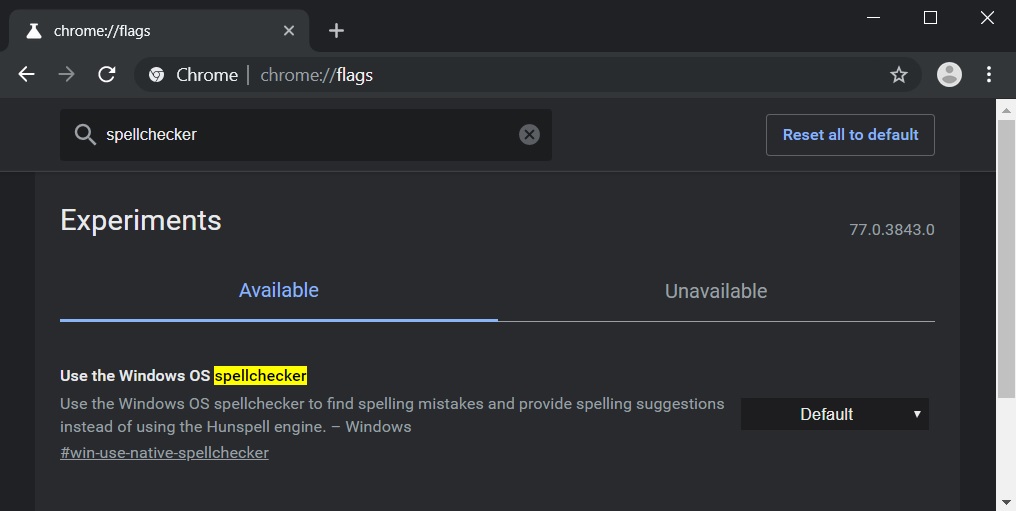 In Google Chrome Canary, the experimental flag for Windows Spellcheck is already available. You can enable it to find spelling mistakes and access spelling suggestions from Microsoft's Spellchecker instead of using the Hunspell engine.
To enable Windows Spellchecker in Chrome, follow these steps:
Install or update Chrome Canary.
Go to Chrome://flags.
Search for 'Spellchecker'.
Set the flag 'Use the Windows OS spellchecker' to enabled.
Relaunch the browser.
The changes aren't noticable at glance, but it should improve the overall typing experience in Chrome for Windows. As of now, Windows Spellchecker flag is not available in Edge Canary or Dev builds.