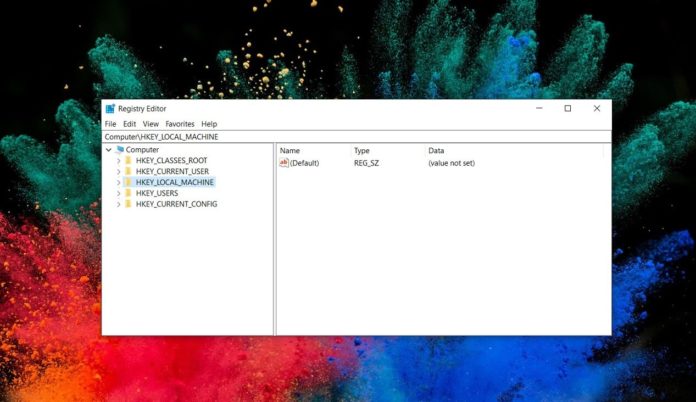 Windows Registry holds tweaks for almost everything. You can use it to customize your Windows experience and unlock hidden features like Windows 10 Immersive search. While Registry is a handy tool, mistakes when editing it can cause a lot of issues, including booting and performance problems.
The older versions of Windows included a task that automatically created backups of the Windows Registry and saved it in RegBack folder. In old versions, Microsoft stored these Registry backups in System32\config\RegBack folder and you can use the files to restore the Registry when something goes.
In a new support document that Microsoft quietly published on June 29, the company has revealed that Windows no longer automatically backs up the system registry to the old RegBack folder.
The old path System32\config\RegBack is still there in Explorer, but you will either see an empty folder or files with 0kb size.
This change applies to various editions of Windows 10 version 1803, 1803 and 1903.
Microsoft says the new design reduces the overall disk footprint size of Windows. If you want to go back to the default Registry settings or undo the changes, Microsoft recommends that you use a Windows 10 system restore point.
Enable automatic registry backup in Windows 10
If you still want to use the legacy Windows Registry backup feature, you have to create the following registry entry:
HKLM\System\CurrentControlSet\Control\Session Manager\Configuration Manager\EnablePeriodicBackup
Type: REG_DWORD
Value: 1
After making the above changes, restart your PC and configure Tash Scheduler. Windows will once again start saving the registry backups to its folder.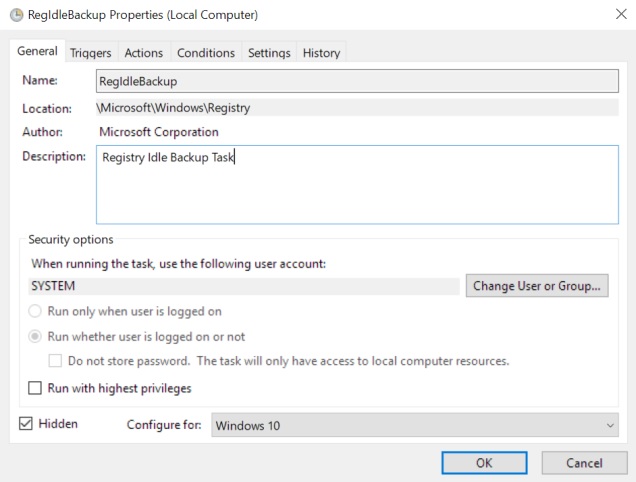 "Windows backs up the registry to the RegBack folder when the computer restarts, and creates a RegIdleBackup task to manage subsequent backups," Microsoft explains.