Microsoft could be working on a new feature for the Surface Book that would make the detachability mechanism of the device work better.
In a recently-published patent application, Microsoft has outlined improvements for the detachability mechanism on 2-in-1 devices.
Spotted by us, a new patent application titled 'Locking mechanism' was published by USPTO on June 25, 2019 and filed by Microsoft in 2017. In the patent filing, Microsoft says the hybrid computer is a new trend and such devices include a mechanism that allows the display to separate itself from the base.
Microsoft says the patent includes methods that will solve disadvantages and make further improvements to design.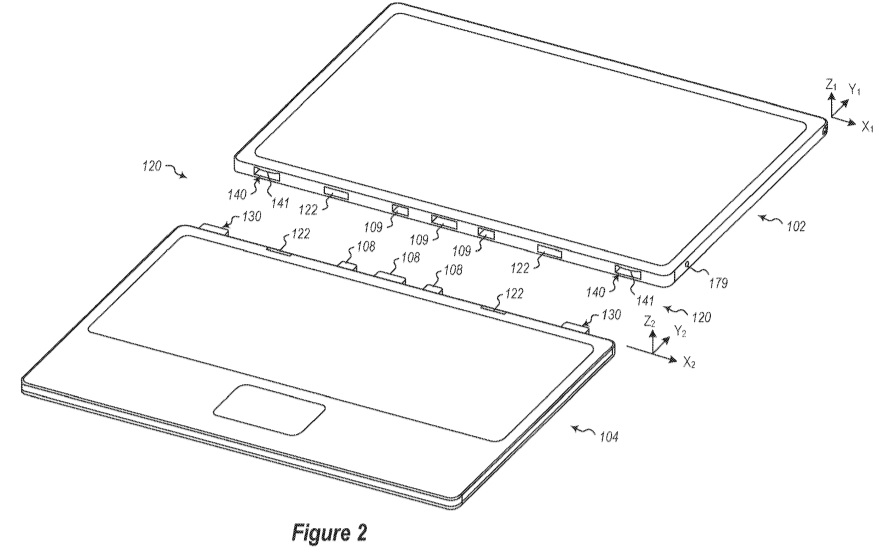 The inventor says the two parts of the device should be connected together through a secure locking mechanism that includes a locking protrusion, locking receptacle and a magnet. A secure connection will also ensure "a minimal gap between the first and the second portion" and offer minimal free play.
"In addition or in the alternative, in some embodiments it may be desirable for the insertion force required to insert the locking protrusion into the locking receptacle (including a lock, such as a rolling lock 360, and/or other locking components) to be minimal," Microsoft explains.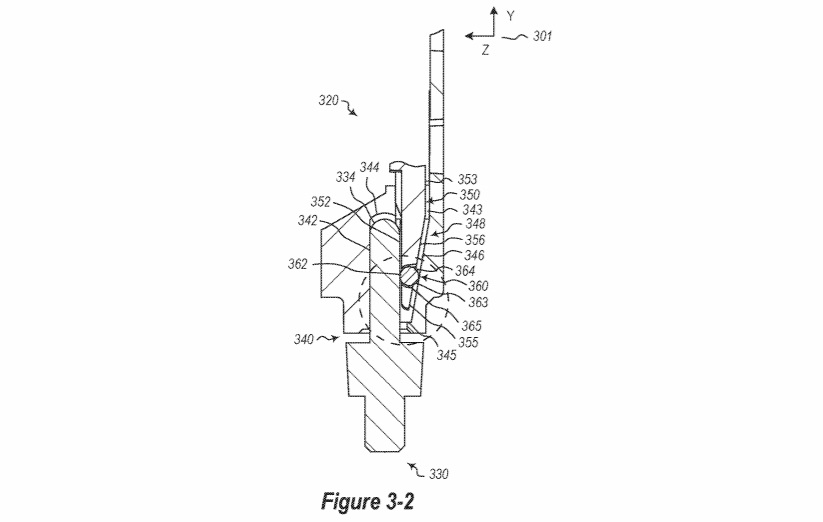 In some embodiments, the tension force may be resisted without losing electrical communication between the first portion and the second portion. In some embodiments, the tension force may be resisted without plastically deforming locking components of the locking mechanism," the company explains.
The free play technology described in the patent could mean that users can rapidly change the form factor and rotate the setup without damage to the hardware or software.