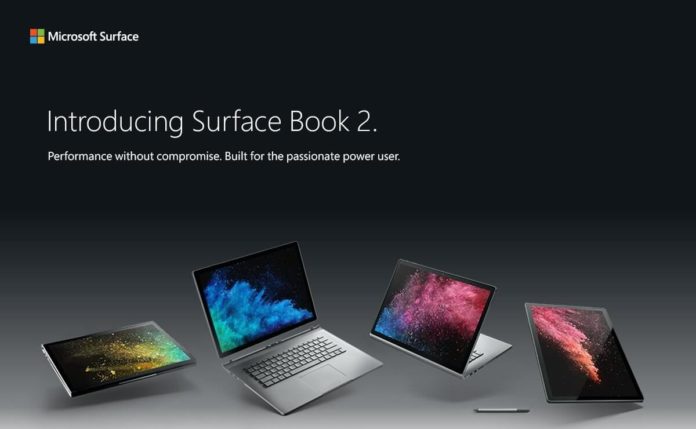 Microsoft's Windows 10 May 2019 Update is not going well with the GPU drivers on a small number of Surface Book 2 devices. People on forums and Reddit are complaining about freezing and app crashing issues on some Surface Book 2 models after upgrading to Windows 10 version 1903.
Windows 10 May 2019 Update is only causing issues on Surface Book 2 with NVIDIA GeForce GTX 1060. As per several Reddit and Feedback hubs posts that we have evaluated, Nvidia 1060 graphics option disappears again and again.
"Ever since installing the release version of the May Update, the video card on Surface Book 2 randomly disconnects. Updating the drivers has not helped," a user noted in a Feedback hub post.

Similarly, multiple Reddit threads created in the last two weeks have also confirmed that GPU disconnects randomly.
"I had the same issue. 1050. After chatting with a Microsoft agent, the best solution for now was to switch back to 1809. Have not had issues since with dGPU. No more disconnecting. The more awareness, the better," a user noted in Reddit post.
"I'm having so much problems with the Adobe Suite and especially DaVinci Resolve. I actually contacted Microsoft about the issue and they are sending me a new Surface Book 2. I guess I'm not gonna update this one," wrote one Reddit user.
An 11 days old thread also documents this problem.
"Hey! Sorry to bother but are you guys aware that the 1903 crashes the GTX 1060 on some Surface Book 2 15″(including mine). I'm unable to do my work. You can find others with the same issue on the Feedback Hub and there's a thread on Reddit about it as well," a Surface Book 2 owner reported the issue on Twitter.
Update blocked for some Surface Book 2 owners
A Reddit thread from June 19 claims that Windows 10 May 2019 Update installation has been blocked on some models of Surface Book 2 due to compatibility issues. Users have received the following message:

A Microsoft employee Zac is monitoring the reports and he believes the issue could be associated with the graphics drivers.
"Not sure on the timeline, I believe the issue is the graphics drivers so however long it takes for them to get fixed versions," Zac wrote in the same Reddit discussion.
Microsoft hasn't officially confirmed on the issue aside from a Reddit post by an employee on June 19.
Users are reporting that rolling back to Windows 10 October 2018 Update resolves the GPU problem.
Disclaimer: We make no claims in this article. The article is based on reports from Reddit discussions and Feedback hub posts.