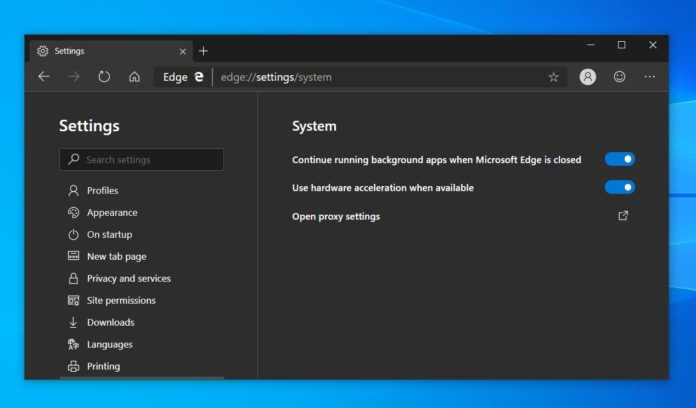 Microsoft has released new updates for Edge Dev and Edge Canary on Windows 10 with a long list of improvements. Canary version of Edge has been updated with substantial improvements for dark mode, while Dev edition is getting UI refinements and a new option on Settings to customize new tab page.
Microsoft Edge Canary 77.0.195.0 introduces dark mode support for Settings, Downloads, History, Favourites, Apps, Flags and all other pages. Previously, the dark mode was limited to the app's window, menu, context menu and other elements.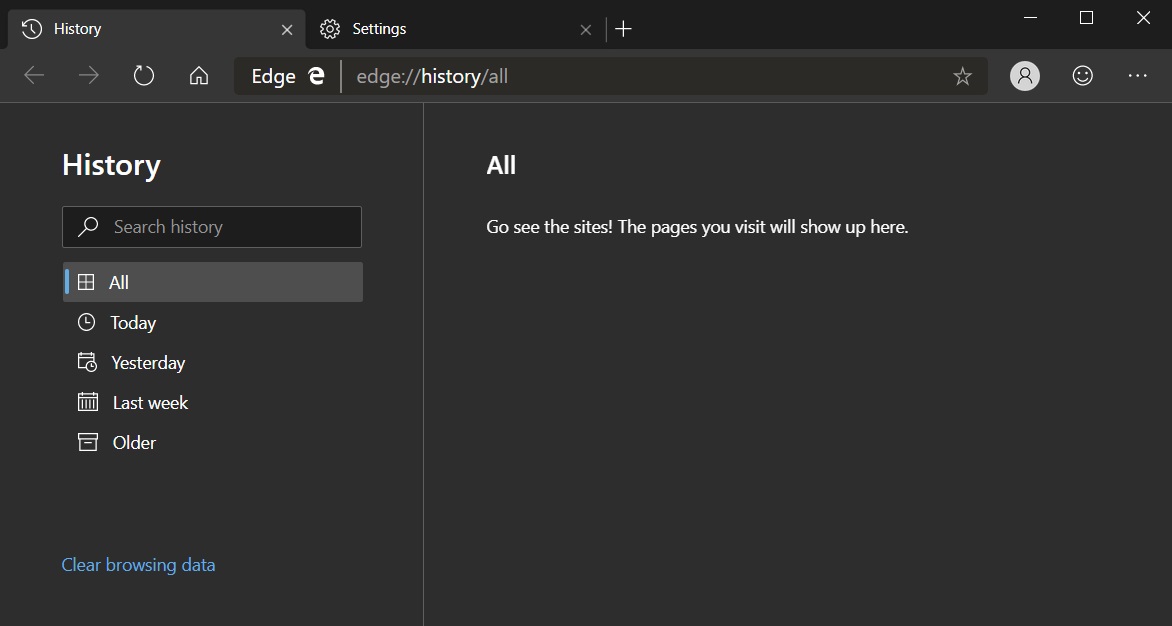 It's worth noting that Microsoft hasn't added the dark mode to the new tab page and it still uses a white background.
What's new in Microsoft Edge Build 77.0.189.3
As mentioned, Microsoft is also rolling out a new update for Edge Dev Channel. Microsoft Edge Build 77.0.189.3 introduces a new page in Settings that allows you to configure the layout of a new tab page.
If you come across an unsafe website, you can now report the website from Help and Feedback menu.
Another nifty change is the ability to select mutiple tabs with the traditional keyboard shortcut (ctrl and space). The update also ads dark theme to the Send Feedback dialog.
You will also notice a separator between the active tab and the rest of the tabs when it is difficult to differentiate between the active and other tabs.
The Edge Build 77.0.189.3 comes with the updated colour of windows when they're inactive.