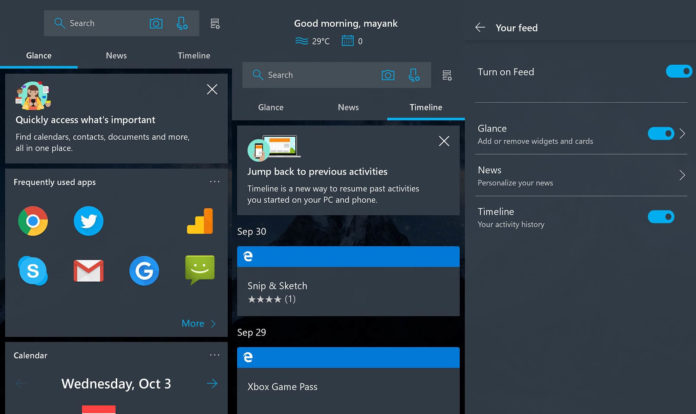 The most visible aspect of Microsoft's mobile strategy is the apps and services for the Android platform. Microsoft Launcher, originally called Arrow Launcher, is a replacement for the default Android launchers. It offers traditional Android home screen with Microsoft's modern design language and integration with services like To-Do, Windows 10 Timeline.
It looks like Microsoft Launcher could also allow users to customize their Android phone's lock screen in the near future. Microsoft has quietly marked "lockscreen personalization" feature suggestion as 'completed' on its UserVoice forum.
Although the lockscreen customization feature is not available in the latest builds of Microsoft Launcher, it is possible that Microsoft might add support for lock screen customization soon. Or this could be an error.

It's worth noting that Microsoft has already developed a lock screen customization app called Next Lock Screen for Android, but the project has been put on hold and no new updates have been released.
Microsoft could revive this project or integrate it into Microsoft Launcher. The Next Lock Screen app for Android offers neat features like apps and settings shortcut, Bing-powered wallpaper changer and as well as a weather widget.
Microsoft Launcher with built-in lock screen customization feature could help users make their Android handsets more personal. It remains to be seen if Microsoft adds lock screen customization feature to its Android Launcher.
Thanks, Namit Patel, Alex for the tip