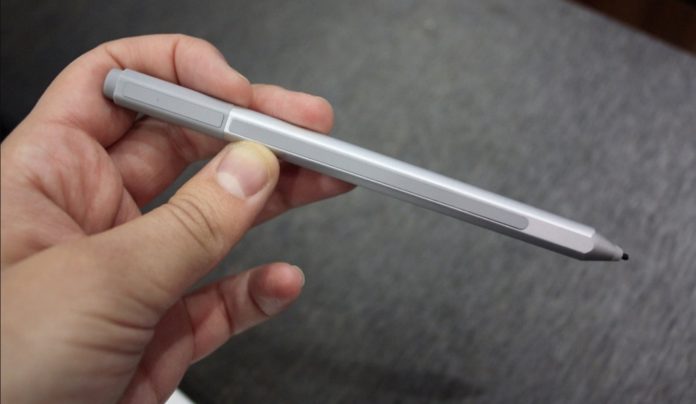 A new patent application applied by Microsoft could create buzz around the next generation of its Surface Pen as the patent points to some major improvements.
The patent titled MULTI-FUNCTIONAL STYLUS was published by USPTO on May 23, 2019, and filed by Microsoft in late 2017. The patent suggests that the next Surface Pen to come out of Redmond may have nifty features to reduce your mouse usage. Microsoft says that the stylus can be operated as a mouse, but positioning the stylus over the touch-screen may obstruct the user's view.
Similarly, the cursor control based on moving the writing tip over the touch-screen may be limited due to the size of the screen and resolution of the digitizer sensor.
Microsoft's patented Surface Pen details multiple methods to improve Surface Pen experience. For example, one of the ideas is to change the wireless channel based on the proximity of the stylus.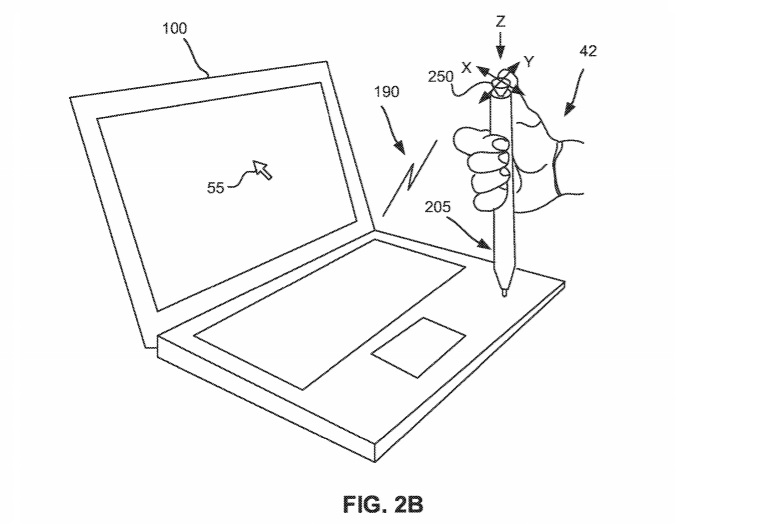 "According to some example embodiments, a stylus may automatically switch between transmission via the electrostatic channel associated with the touch-screen and transmission via another wireless channel based on sensing the proximity of the stylus to the touch-screen," Microsoft explains.
In the patent concept, Microsoft says the stylus' tip is configured interact with a digitizer sensor of a touch screen and it also includes an optical sensor that includes an optical window integrated. The optical window is designed to detect the movement and there is also a second wireless transmitter which configured to transmits output sensed by the optical sensor.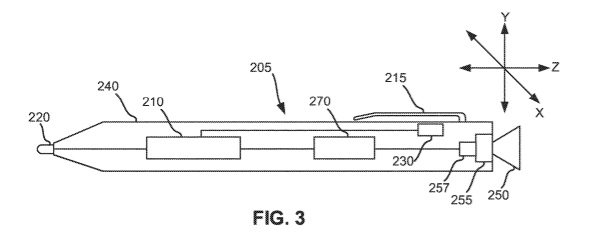 Finally, it uses a controller to control the transmission of the first wireless transmitter and the second wireless transmitter.