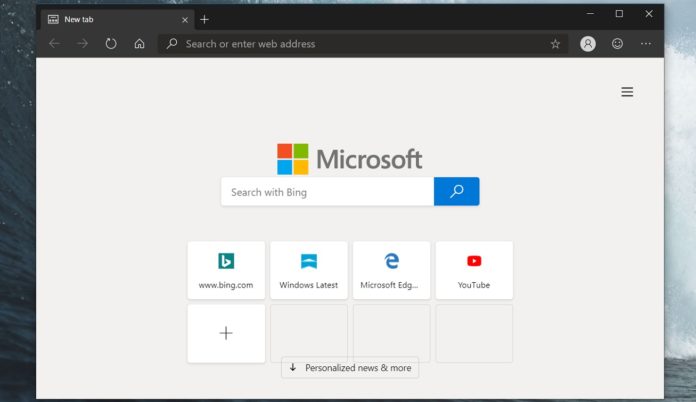 Microsoft is rolling out a new version of its Chromium-powered Microsoft Edge browser for the users in the Dev channel. Many of the improvements included in Microsoft Edge Dev are also available for Microsoft Edge Canary.
The new Microsoft Edge Dev version is 76.0.152.0 and Edge Canary is on 76.0.161.0. According to the official changelog, Microsoft Edge now comes with a new 'Copy download link' option on the context menu for the downloaded item.
After the update, you'll notice that the context menu for an aborted download no longer shows a list of disabled items. if you right-click on the cancelled download, you will now see only one option to copy download link. Previously, the browser displayed greyed out options such as Open, Always open files of this type and Show in folder.

Edge's built-in PDF reader has been updated with a new option that lets you save a local copy of the document. Microsoft is also adding an icon next to the "Add to dictionary" context menu option.
For quick links on the new tab page, Edge will now display an icon of the first letter of the website if there is no site icon available.
Microsoft is increasing the size of some text on the user profile flyout to improve readability.
The tab close button would appear at the centre position when the tab is at minimum width.
In the Apps submenu, you'll find an updated option "Install this site as an app" instead of showing a really long menu item name.
"When using the keyboard to move through tabs, you can now press enter and not just space to switch tab," the changelog reads.
Microsoft Edge Canary respects dark mode settings
Microsoft Edge Canary now respects Windows 10's dark mode settings and no longer requires manual activation from the flags screen.
The new version also comes with various bug fixes and you can get all these changes by checking for updates in Edge.