We've recently seen the first wave of foldable phones, but there hasn't been a single foldable device running Windows 10. PC maker Lenovo has announced that it is also on the course to expand the market of foldable technologies and its first foldable device would run Microsoft's desktop operating system.
At Lenovo' Accelerate Conference, the company announced its first foldable Windows 10 PC. Lenovo says its foldable device is a full-fledged laptop with a foldable screen and it's not a phone, tablet or familiar hybrid.
Lenovo's ThinkPad X1 is still a foldable prototype and it's not coming to the market before 2020. Although Lenovo hasn't shared all technical details, the device is likely to be similar in processing power and architecture of a common flagship Windows-based device.
The company hasn't disclosed the Intel technology that is powering the foldable prototype.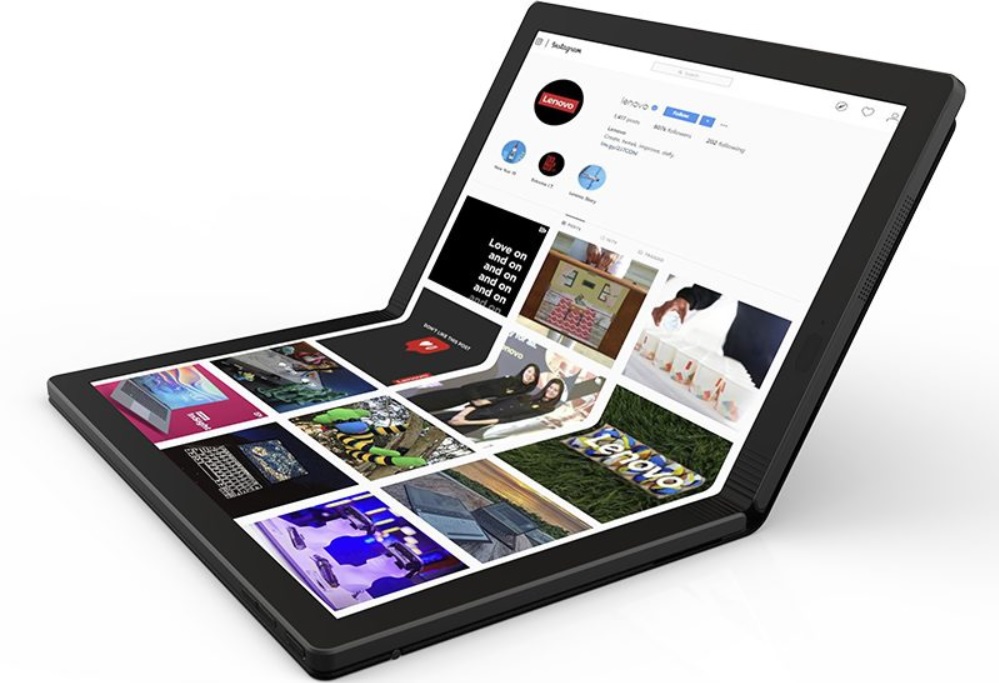 Unlike the foldable smartphones that we've seen, this device is in a larger form factor. The device comes with a flexible 13-inch 2K OLED display that closes in upon itself.
Like foldable smartphones, Lenovo's prototype also leaves a small gap near the hinge, but it has managed to address hinge protection and screen durability problems.
Lenovo is targeting a weight of less than two pounds and it's possible to hold the device with one hand. The device is always on, always connected, and it also supports a pen.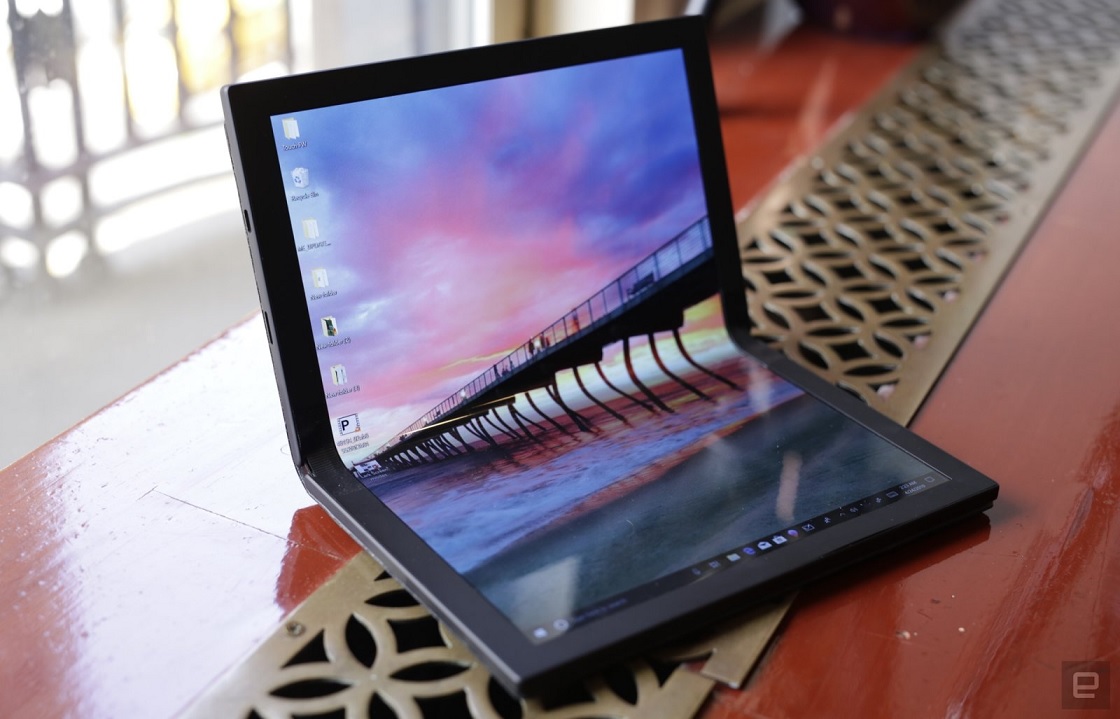 Lenovo says the foldable form factor allows the device to transition with you from day to night. It can be used as a tablet for watching and consuming, a book for reading content and as a full-fledged laptop for work.
You can fold it into a book and use the device to scan your social media feeds in the morning.
You can walk to your kitchen or your breakfast room, unfold the device and stand it up to view your top news sites on a large screen.
You can turn the device into a clamshell to catch up on emails on the bus or train.
The device can be docked into your multi-monitor setup at your office.
In a meeting, you can take notes with its pen and view the presentation on the large screen.
Configure the device to work with the stand and use its mechanical keyboard to type out a few work emails.
At night, you can use it to stream your favourite TV shows and movies.
In bed, you can fold it in half and enjoy your latest read before sleeping.
There is also a productivity mode that turns it into a laptop with Windows 10's keyboard on the other part of the two displays.
The unnamed foldable device could be the part of the ThinkPad X1 family and Lenovo is planning to provide more details in 2020.