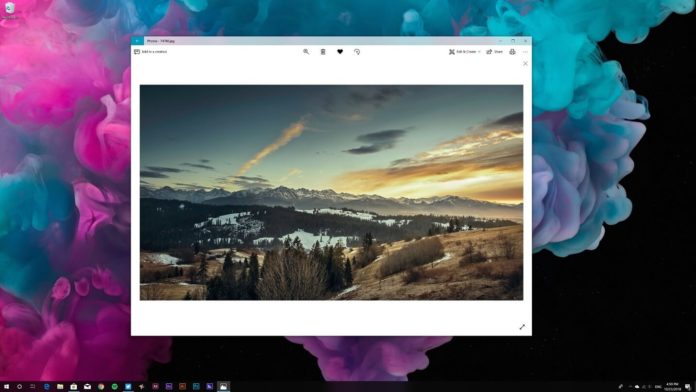 Windows Insiders should receive a new update for Microsoft Photos and OneNote applications. Microsoft's update to Windows 10's stock Photos app introduces notable improvements, including an improved way to crop photos. The update for OneNote, on the other hand, adds support for dark mode on Windows 10.
Previously, to edit or crop a photo, you would have to access the edit mode in Microsoft Photos app. Photos app required multiple taps to enter the editing feature, you would first have to click on Edit & Create > Edit to access crop, rotate and other customization options.

After today's update for Microsoft Photos app, it's now a little faster to crop images. You can now access the crop feature when you're viewing an image. The crop option appears at the top where you will also see find zoom, delete, favourite and rotate actions.

Microsoft Photos 2019.19041.13120.0 also displays a privacy action screen that asks for permission to automatically tag your photos using Microsoft's intelligence power. If you don't give permission, Microsoft Photos app would turn off the photos tagging functionality and respect your privacy choice.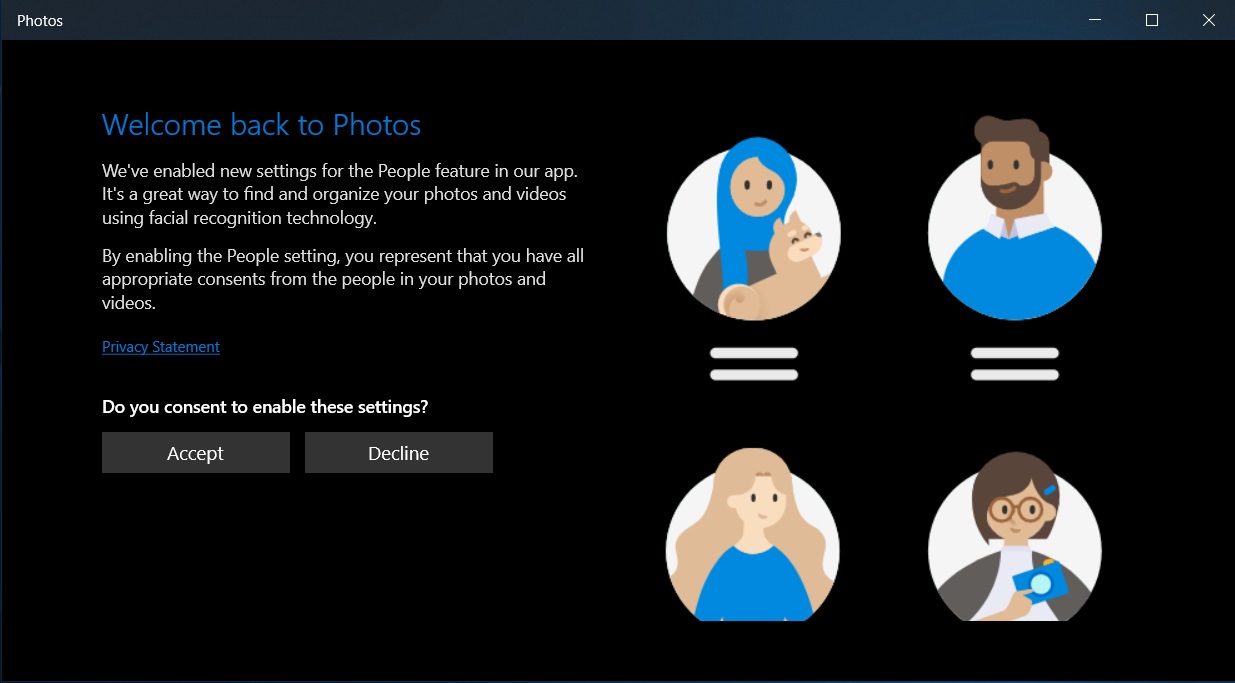 The update also contains general bug fixes and performance improvements for Windows 10's Photos app.
You can join the Release Preview Ring or Microsoft Photos Insider program to access all these changes.