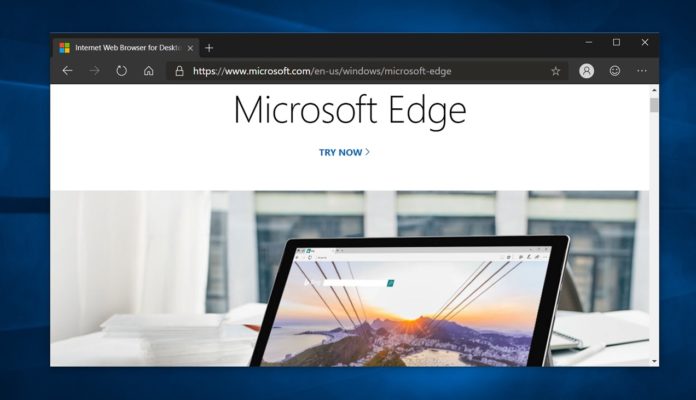 Microsoft Edge is available for testers with a limited set of features as the browser is still in the early days of development. Microsoft is also focusing on the new features that would arrive in Edge in future and the company shared details of upcoming improvements at Build 2019 developer conference.
At Build 2019, Microsoft yesterday talked about smooth scrolling and better touch support for Chromium browsers such as Edge.
Microsoft says scrolling is a very important experience for end users and it is one of the most effective ways for a website to show that their pages are responsive. Microsoft plans to bring the most fluid and smooth experience to Chromium for many input modalities like the touchpad, mouse wheel and scroll bar.
"We took a look at our data and found that almost every 5th interaction for scrolling happens with the scroll bar, so we decided to start there," the company said during an Edge browser session at Build 2019.
"So we measured the steady-state scrolling latency on a scroll bar on a Surface Go device and found that EdgeHTML is actually significantly more responsive than Chromium," Microsoft added.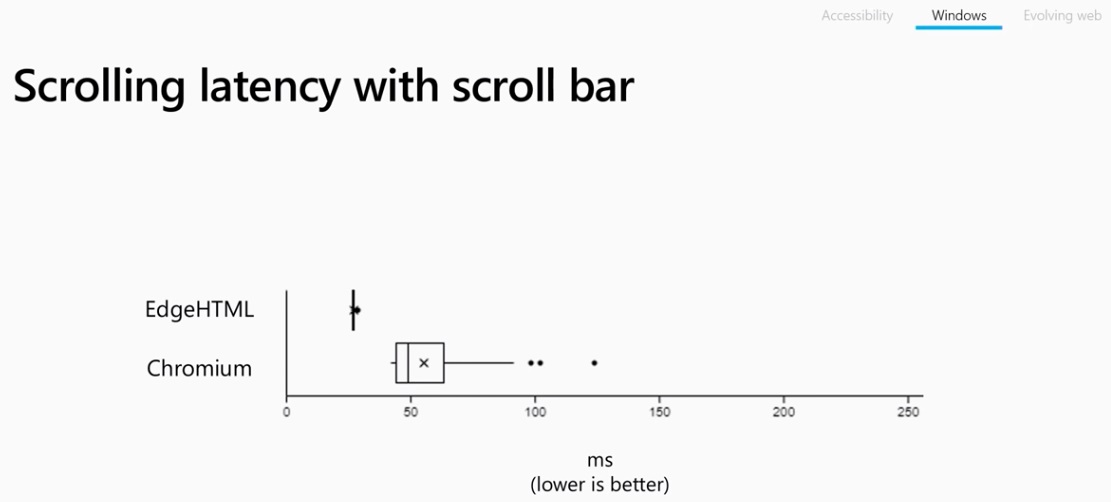 In current builds of Edge and Chromium, if you have a lot of activity happening on your main UI thread, the scrolling experience could be buggy. For example, when the website is loading comments and if you try to scroll, the experience would be janky and you may not be able to scroll properly by tapping on the scrollbar.
In a recent build of Microsoft Edge Canary, Microsoft made an important change to address this problem. Microsoft has now moved scrolling off the UI thread so that the scrolling experience remains smooth even when the UI thread is busy.
"We're baking it in by default [and] there's nothing you need to do to support the scrolling experience, you'll just get it by default," the company explains.
Touch improvements
Microsoft says Chromium is missing a lot of touch-related functionalities that are already available on Windows 10. Microsoft is currently working keyboard text suggestions, swipe to type and other improvements for Chromium on touchscreen devices.