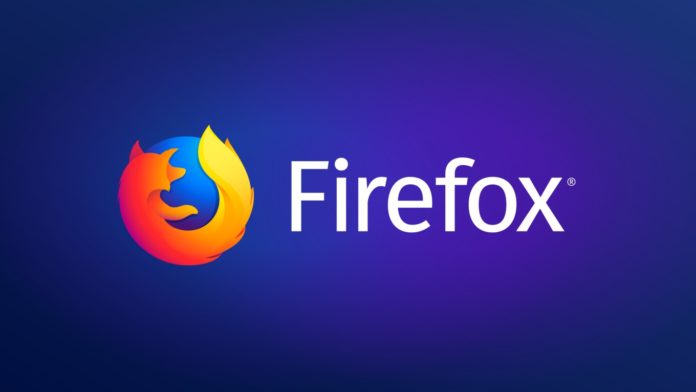 In the past few days, users widely reported that Firefox is not allowing them to install many of the listed add-ons and the existing extensions have been also disabled. Findings revealed that bug is related to an expired certificate and the problem is not because of a software update.
Following a wide-scale report, Mozilla started rolling out a hotfix using its Studies system to enable the disabled extensions and as well as allow installation of new add-ons.
Mozilla has just begun rolling out Firefox 66.0.4 with a fix for the extensions outage bug.  In the release notes, Mozilla has stated that it has included the fix but a small number of add-ons may still be listed as unsupported or not appear in about:addons after the update. However, this should not be a big deal as you can re-install the extensions and the data is not lost.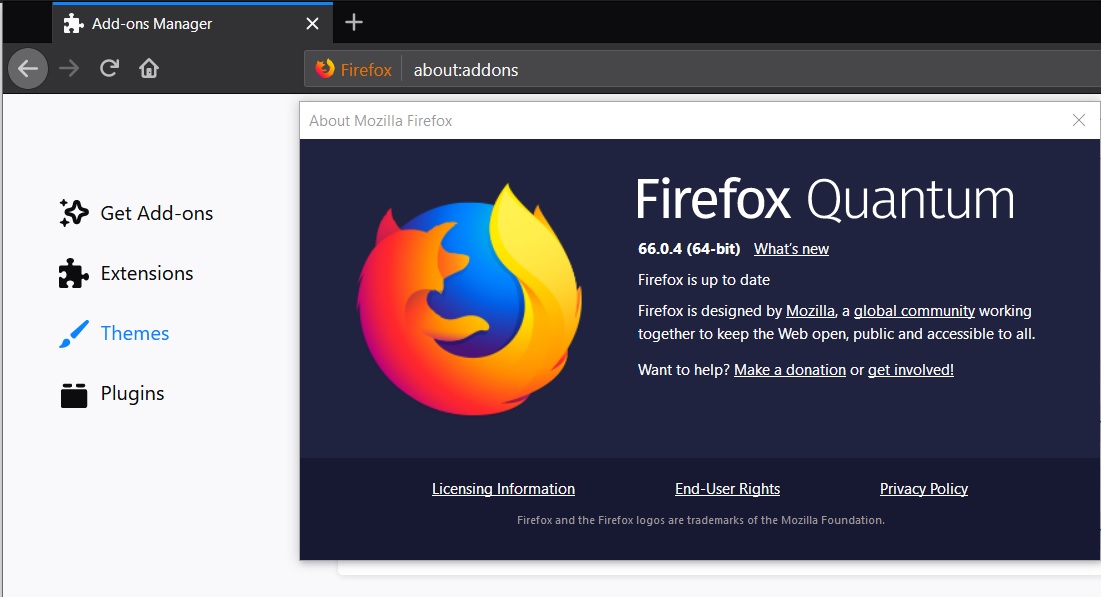 For apparent reasons, the data of add-ons such as Multi-Account Containers, Facebook Container and others that use Containers functionality cannot be recovered. You have to setup these add-ons again and login back to continue using them.
Similarly, the themes may not be re-enabled automatically after installing this update, so you may need to re-enable them from add-ons page again. If you used add-on to customize the homepage or search settings, the customizations would reset to defaults and you may need to customize the experience again in about:preferences or about:addons.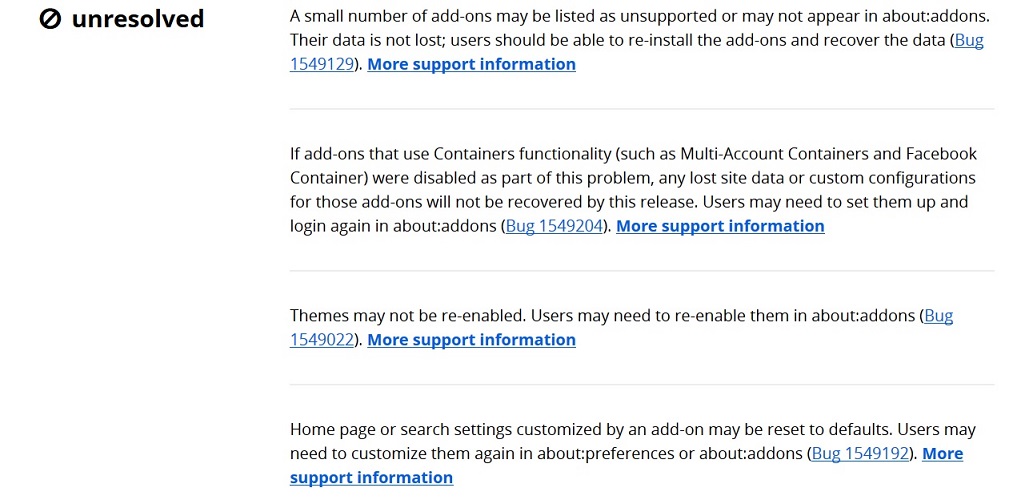 Download Firefox 66.0.4 to fix extensions bug
You can check for updates on the about page or you can also download the Firefox 66.0.4 offline installer from here.