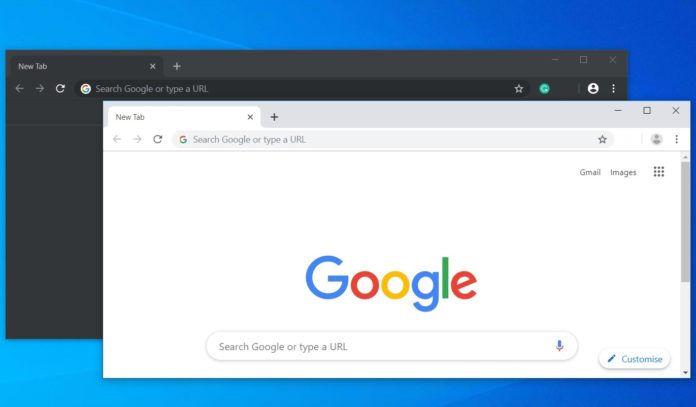 Google last month started updating the Chrome browser on Windows 10 with the highly anticipated dark mode feature. When you turn on system-wide dark mode in Settings, Google's browser respects that command and automatically switches to dark mode.
However, not many users are liking Google Chrome. Chrome's dark mode does look like the browser's Incognito Mode, which could make browsing a little confusing for many users. If you open multiple windows, you have to look at the incognito badge as that's the only noticeable feature differentiating the two browsing modes.
By default, you have to switch to the system-wide light theme to disable dark mode in Google Chrome on Windows 10. It appears there's an easy trick that you can follow to disable Chrome's dark mode and continue using Windows 10 system-wide dark mode settings.
Update Chrome to the latest version.
Pin Chrome's shortcut on your desktop.
Right-click the shortcut and tap on properties.
Navigate to the Shortcut page.
Put the following command line in the target field.
--disable-features=DarkMode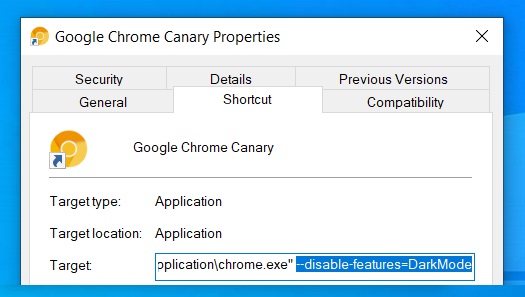 As shown in the above screenshot, there should be a space before you insert the command line. Apply the changes and launch Chrome from the updated desktop shortcut.
Although the command line should work in all editions of Chrome, in some cases, the browser is unable to return back to the light appearance even after following the aforementioned steps.