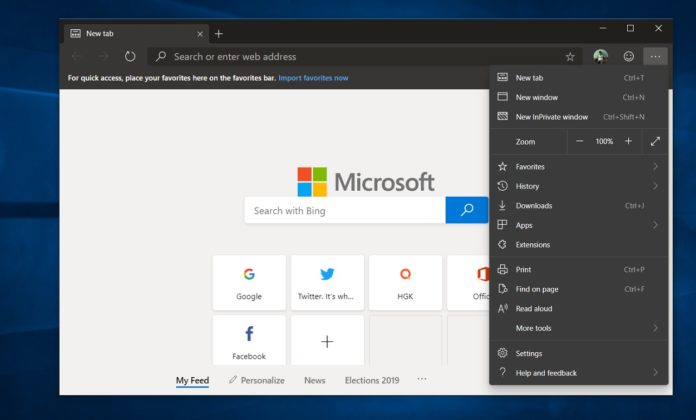 Microsoft has started using Chromium as the base for Edge and the redesigned browser is already available for Windows 10. While Google Google seemed to be all supportive of this move and it welcomed Microsoft's contribution, some of the apps produced by Google are not working in Microsoft Chromium Edge.
Earlier this month, many users noticed that Google's messaging service, Hangouts Meet, stopped working on Microsoft Edge. If you open Meet in Edge, it will prompt you to download Chrome or Firefox. However, Google denied the allegations and the company told media publications that the reality is different.
After Google Meet, Chromium-based Edge browser users have claimed that they receive 'unsupported browser' notification when they open any Google Docs' document in the browser.

If you open Google Docs in Microsoft Chromium Edge, the browser displays an error message stating that Edge is not supported by Google. The list of supported browsers include Microsoft Edge, but it appears to be the classic Edge.

Google Docs could be using user-agent sniffing to display the notification on browsers that are not whitelisted. As Chromium Edge is in pre-release, Google hasn't whitelisted the browser yet. If you change the user-agent in Chromium Edge, the error goes away.
In the case of Google Meet, the company said the service only works with whitelisted browsers and the company hasn't whitelisted new Edge since it is in pre-release stage. As per Google spokesperson, Meet should work in Edge again when the browser is generally available.
"With the recent release of developer previews for Edge, we are thrilled to be able to offer a new preview experience of Hangouts Meet, and we plan to officially support it once it becomes generally available," Google was quoted as saying.
Could be a glitch
If the previous statement of Google is taken into account, this could be also termed as a glitch and the search engine giant might address all these problems when Edge is generally available if it really wants to.