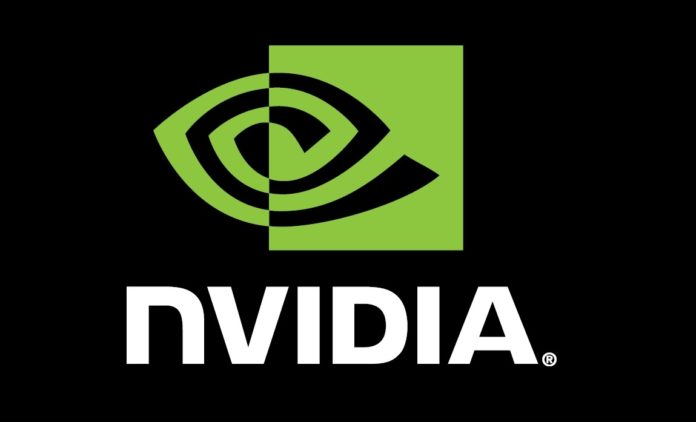 Update: Nvidia has released Nvidia driver version 430.53 (hotfix) to address the CPU usage problem and as well as the following bugs:
Fixes higher CPU usage by NVDisplay.Container.exe introduced in 430.39 display driver.
3DMark Time Spy: Flickering observed when benchmark is launched.
BeamNG: Application crashes when game is launched.
Shadow of the Tomb Raider: Freezes when launched in SLI mode.
Desktop flickers when videos are played back on a secondary monitor
Original story:
Nvidia recently released version 430.39 of its graphics driver for Windows with support for Microsoft's May 2019 Update, improvements and tons of general bug fixes. The new release for Nvidia GeForce graphics driver also added support for new CPUs, new G-Sync compatible monitors and more.
While the update comes with notable improvements, some users are reporting that Nvidia driver 430.39 causes high CPU usage and the culprit is the nvcontainer process. In the comments section of Reddit, a few users have noted that Nvidia display container (Display.NvContainer) is constantly using the CPU of their PCs.
"Nvidia display container LS is now constantly hogging 10% CPU usage even at idle without anything running. Restarting the system gets rid of it for a while but it comes back," a Reddit user noted. "Same exact issue here, mine runs 15-20% and is constantly using my CPU fan, went back to the previous driver until NVIDIA fixes it," another supported the reports of the problem.
Another user writes that NVContainer will start consuming a bit of CPU even after a system reboot. "You'll see if you restart your computer and wait a little the NVcontainer will start using 15-20% of CPU and eat power usage. Definitely a pretty significant bug in this release," the user writes.
The higher CPU usage for NVDisplay.Container.exe
Fortunately, Nvidia has already acknowledged the problem and the company is working on a fix. In a forum post, Nvidia employee stated that the company was able to reproduce the said bug and is preparing a fix to address the glitch.
"Thank you. We have been able to reproduce the bug consistently now and are currently testing a fix," the employee wrote.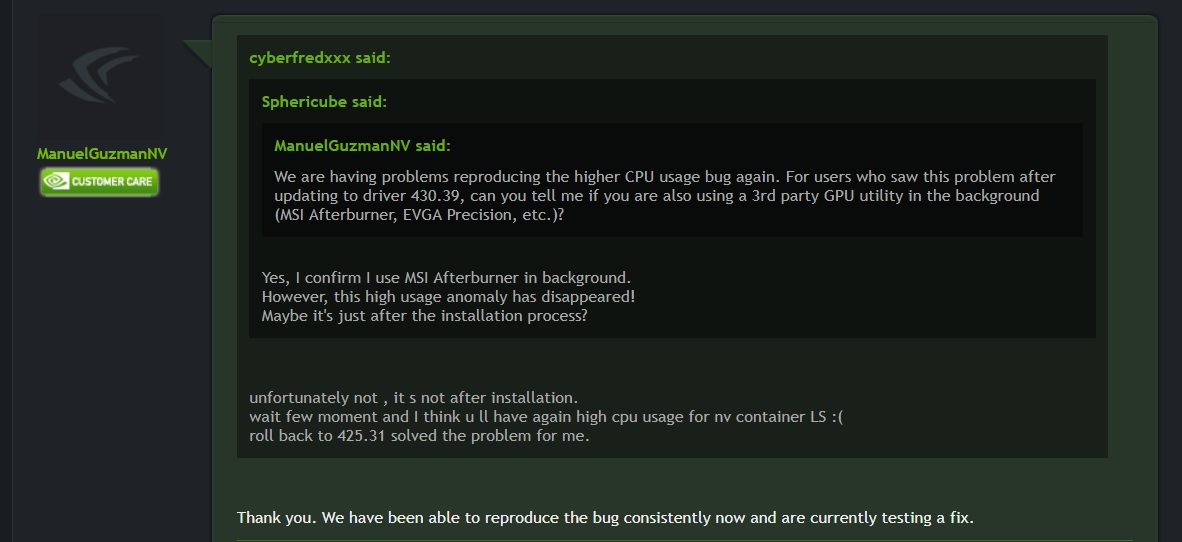 At the moment, Nvidia hasn't published any workaround to deal with the problem. But you can always rollback to the previous version of the graphics driver and stick with it until Nvidia fixes this bug.