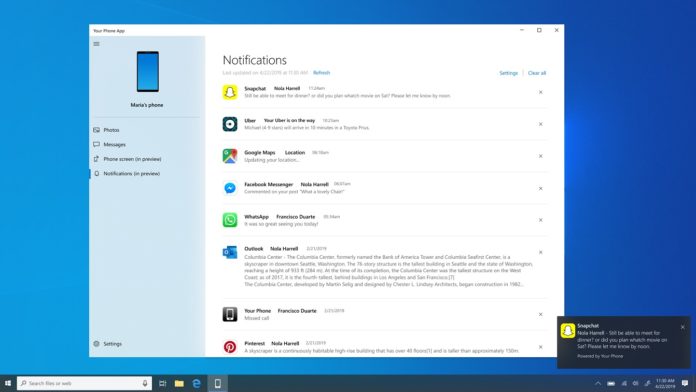 Microsoft has announced that it is working on multiple improvements for its Your Phone app on Windows 10. Your Phone, a Microsoft app that comes pre-installed with Windows 10 October 2018 Update is getting better in the latest update.
Your Phone app is designed to let users complete tasks across devices and the app can now also sync app notifications from Android devices with a connected Windows 10 PC. Microsoft says that not everyone will be able to use the feature yet, as the company is making this update available to Insiders first.
After testing the new implementations with Windows Insiders, the Your Phone app with notification sync support and improved screen mirroring feature will be rolled out in stages to the general public.
Your Phone app has a new notifications section that shows the app notifications from an Android device. As per Microsoft, these notifications could be alerts from apps such as Google, Twitter, Facebook, OneDrive and others.
This could be a useful feature if you're working on a desktop, but don't want to miss phone notifications. You would not need to access your mobile device to respond to new notifications, thanks to Microsoft's new solution.
You can also dismiss a notification on the PC and Your Phone app will automatically dismiss it from the connected phone.
At the moment, the app lets you see all the income phone notifications and the data is updated in real-time. If you receive too many notifications, there's also an option to customize the type of notifications you want to see.
Microsoft says you must have a phone with Android 7 or newer and at least 1GB of RAM to use this feature.
The goal of the feature is to boost your focus and productivity by reducing the occasion when you need to take a phone out to respond to new notifications.
Screen mirroring updated to include more devices
A couple of weeks back when Microsoft updated Your Phone app with screen mirroring feature, the company included a handful number of models that could mirror their screens on a Windows 10 PC. After the latest update, Microsoft is adding support for new devices as well.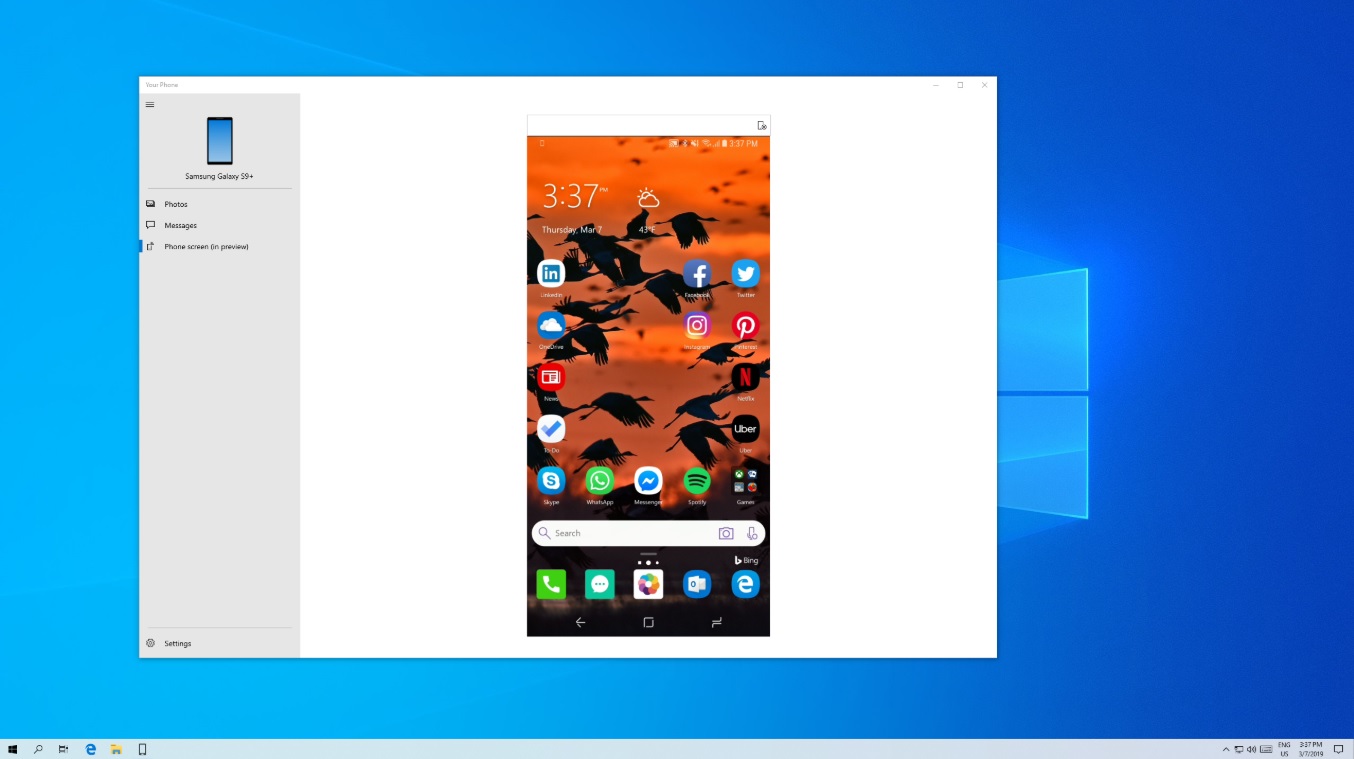 OnePlus 6/6t, Samsung Galaxy S8, Galaxy S9 are now supported by Your Phone app's screen mirroring feature.
Devices that support Your Phone's screen mirroring feature are:
Samsung Galaxy S10, S10+, S10e.
Samsung Galaxy Note 8/9.
OnePlus 6/6t.
If you've any of the above device and a PC with compatible Bluetooth hardware, you can mirror your mobile handset's screen to the Windows 10 PC.