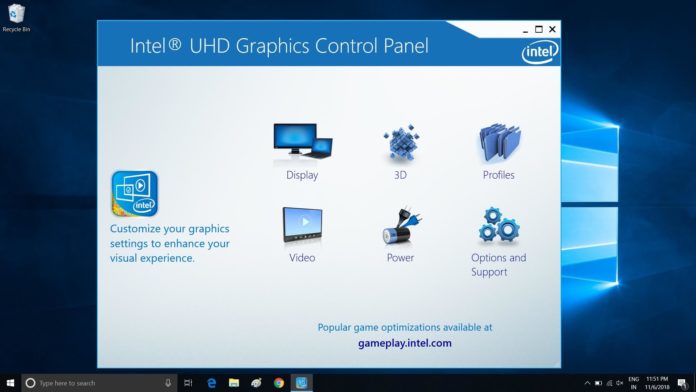 Intel is now rolling out a new version of its DCH drivers to Windows 10 machines with improvements and fixes. Intel DCH Drivers version 26.20.100.6709 for Windows 10 adds support Microsoft's upcoming Windows 10 May 2019 Update and addresses bugs.
Intel says that the driver comes bundled with the early version of the newly-launched Intel Graphics Command Center. Intel Graphics Command Center is a new software that comes with modern design and allows users to customize the graphics settings, optimize visual experience and more.
When you launch the Intel Graphics Control Center, it will scan for installed games and provide you with one click optimization in-game settings based on the
hardware capabilities.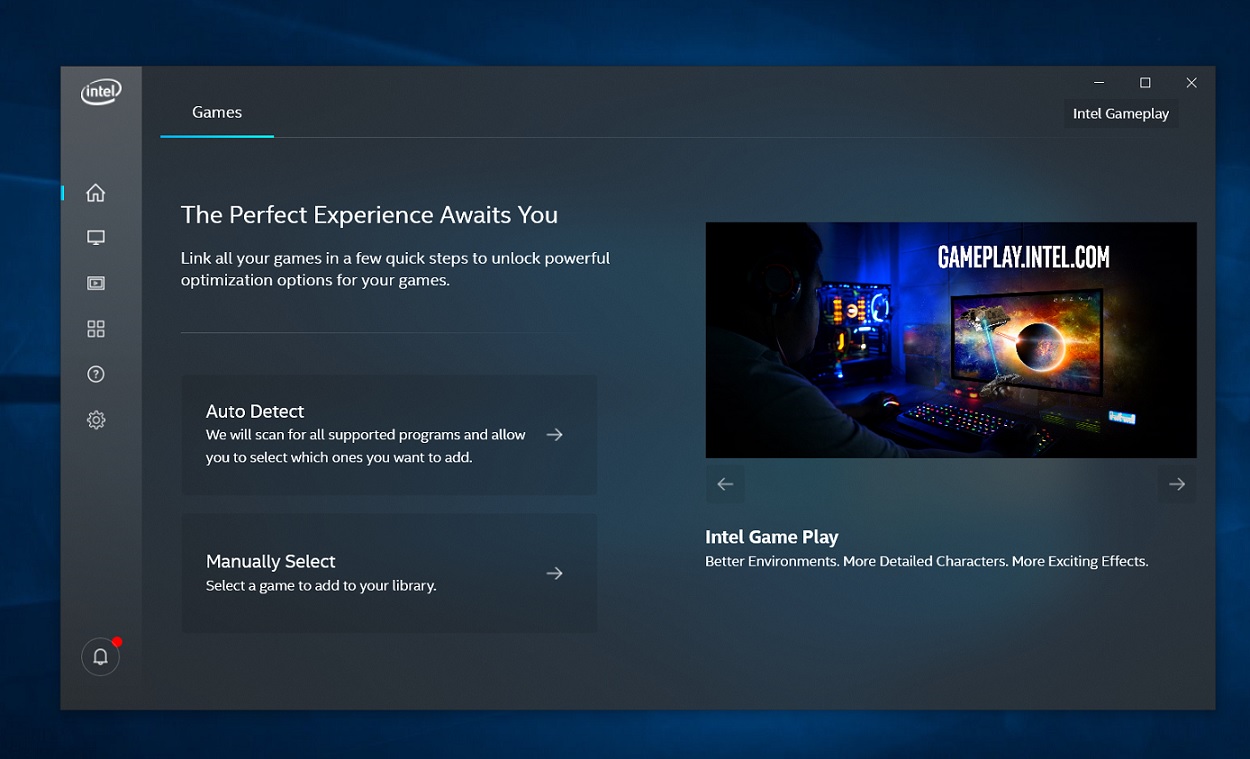 You can also create custom game profiles and directly tune individual game settings. It's worth noting that Intel Graphics Command Center follows some of the modern design standards of Windows 10 and you also install it from the Microsoft Store.
Intel DCH Drivers version 26.20.100.6709 also includes power savings improvements for devices with integrated display panels.
Today's Intel DCH driver update addresses some problems, including a bug that causes hangs and crashes when playing Devil May Cry 5 with DX11. Another bug has been addressed which resulted in minor graphics anomalies when playing Re-Legion, Arma 3 and Dreamfall the Longest Journey.
It also fixes an issue where the Rise of the Tomb Raider displays an error message when running DX12.
Intel is aware of the following known issues in this release:
Minor graphics anomalies may be observed in Apex Legends (low quality settings with TSAA disabled on 6th generation Processors only), Devil May Cry 5* (DX12), Generation Zero, and Tom Clancy's The Division 2 (DX12).
Intermittent crashes or hangs may be seen in Anno 1800 (DX12) and World War Z (Vulkan).
Corruptions may be seen in video recorded by Cyberlink screen recorder.
As always, you can use Intel Driver & Support Assistant to update the drivers or you can also update the DCH drivers from Intel's website.