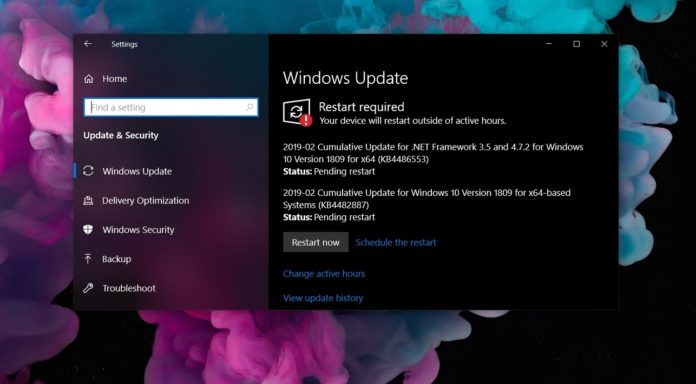 Microsoft has announced that the next big release to its desktop operating system is called Windows 10 May 2019 Update. Microsoft doesn't want a repeat of the Windows 10 October 2018 Update debacle and as a result, the next big update will begin rolling out to advanced users or seekers in May 2019.
Windows 10 May 2019 Update will introduce several new features and it will also revamp the Windows Update mechanism to avoid unexpected problems. Windows 10 May 2019 Update makes several changes to the Windows Update settings to put more power in users' hands.
Windows Insiders have been getting builds of Windows 10 May 2019 Update (version 1903, codenamed 19H1) since last year. The update is ready to be rolled out to Release Preview Ring before public rollout in May.
Microsoft is developing Windows 10 as a service and it receives new features on a regular basis. So far, 6 major updates have been released to Windows 10:
November Update.
Anniversary Update.
Creators Update, Fall Creators Update.
April 2018 Update and October 2018 Update.
As you can see, the company is now changing the typical release schedule of the features updates. Instead of April, the first big update of the year is now set to arrive in May. The two free feature updates are expected every year.
Highlights of the changes
Windows 10 May 2019 Update includes improvements for File Explorer, Task Manager, a new light theme experience, new features for cloud-powered clipboard and more.
The update also introduces Windows Sandbox feature in Windows 10 Pro that allows users to run apps without making changes to your system and personal files. Windows Sandbox works like an easy to setup built-in virtual machine running Windows 10 and lets users run the untrusted app in a secure environment without making changes to your files.
The system resets Sandbox after users close it and all changes that you make are automatically removed.
Windows 10 May 2019 Update Release Date
In a post published by Microsoft, the company says that it has taken feedback about Windows Update process and is planning to begin rolling out the update in May.
Windows 10 May 2019 Update release date is late May 2019. Microsoft hasn't specified any particular day yet.
Windows 10 version 1903 is releasing later than expected and the company plans to push it to the Release Preview Ring testers from next week onwards.
Windows Update changes
Microsoft has announced that Windows Update settings page and process are getting better in May. In addition to major improvements to Windows Update settings page, the software maker plans to use machine learning to identify potential issues at a global scale and push updates to fully compatible devices only.