In December 2018, Microsoft launched a new Office app for Windows 10 users enrolled in the Insider program to simplify your work with the company's productivity suite. The app is simply called Office is now rolling out to consumers and it replaces the MyOffice app which comes pre-installed on Windows 10 devices.
Microsoft says that the app will work properly if you use Office 365 subscription, Office 2019, Office 2016, and even Office Online which is a free web-based version of Office for the general public.
Microsoft's new Office app is supposed to serve as a central hub for all the work that you've been doing with apps such as Word, PowerPoint, Excel, OneNote and others. The homepage of the Office app displays the documents that you edited recently with any of the apps.
Microsoft defines the Office app as a new great way to get started with Office productivity suite and jump into the work quickly. It allows you to open the Excel, OneNote, Word, PowerPoint files with just a click and it puts the focus on the document that you've been working on recently.
Windows 10's new Office app features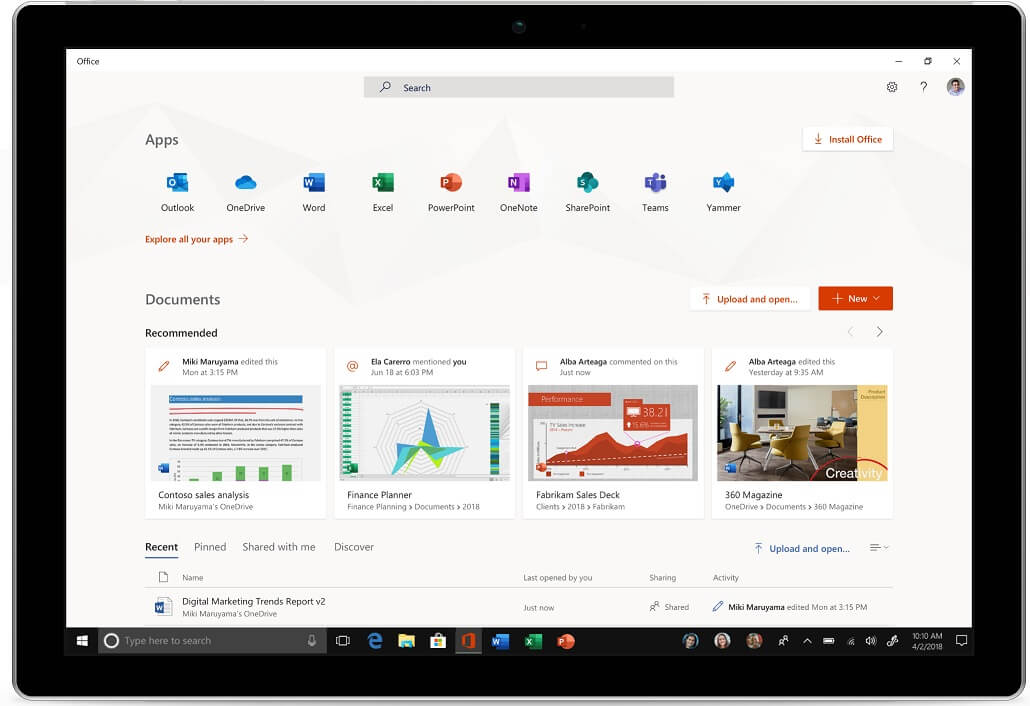 Office app comes with the ability to quickly access any Office programs, find the full list of applications available to you, and as well as the tutorials.
The Office app allows you to access the Office apps, services available to you with just one tap. Microsoft says that the app brings access to all of the Office apps whether you have them installed on the current PC or not. If the app is installed, it will open that for you; otherwise, it will take you to the Office Online in the web browser.
You can use the Office app to find the full list of all the Office apps and services available to you. It can also display helpful tutorials and as well as the links, helping users to learn more about the Office suite.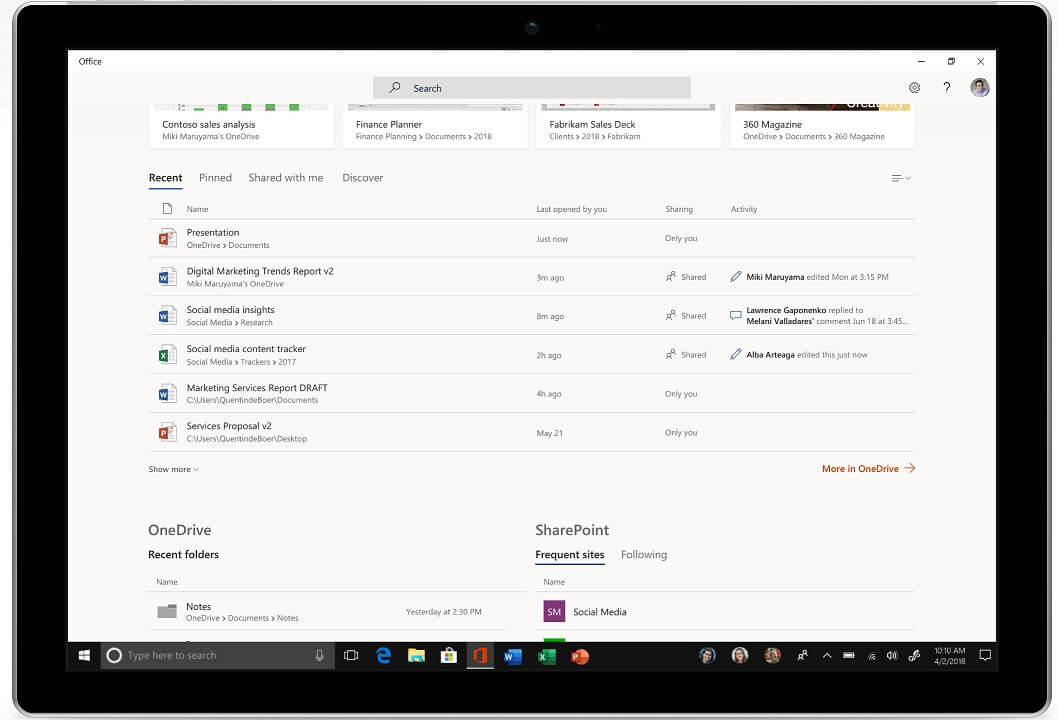 Last but not least, the Office app keeps track of all your documents. It has multiple sections such as Recent which shows the documents you have opened most recently. There is also a Pinned section to display the documents you have pinned for easy access, and it can also help you find relevant content created by co-workers within your company.
Rolling out
As noted above, the new Office app replaces MyOffice and it is gradually rolling out to all Windows 10 users. To install the new app, simply head to the Microsoft Store and update MyOffice app.
Microsoft says that the update will show up on all PCs in a couple of weeks if not now.