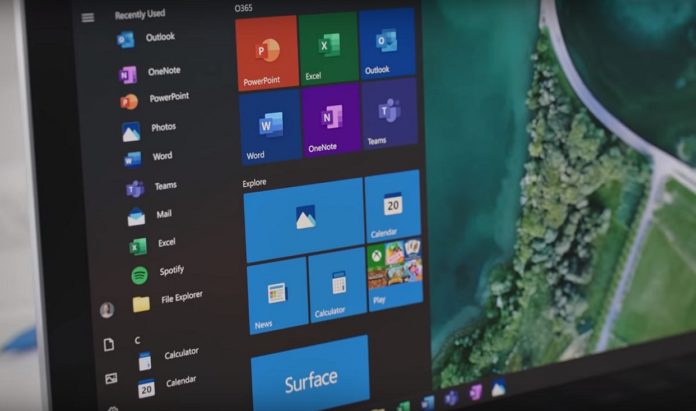 Microsoft has begun work on Windows 10 20H1 which will be released next year, as opposed to 19H2 which will be pushed out in the second half of 2019. For some reasons, Microsoft has delayed the release of 19H2 preview builds and the company has instead released Windows 10 20H1 Build 18836 in Skip Ahead.
Windows 10 Build 18836 comes from the 20H1 development branch and it only contains the general bug fixes. Microsoft says that the Insiders in Skip Ahead ring will receive 20H1 builds and 19H2 builds will be released to Insiders in the Spring of 2019.
Microsoft will test Windows 10 20H1 builds with Insiders in the Skip Ahead ring and while it is an unusual test, it all indicates that Microsoft needs a longer time to test some upcoming exciting features.
"Some things we are working on in 20H1 require a longer lead time. We will begin releasing 19H2 bits to Insiders later this spring after we get 19H1 nearly finished and ready; once 19H1 is "nearly finished and ready" we'll also use the Release Preview ring for previews of drivers and quality updates on 19H1," Microsoft explains.
Microsoft isn't planning to skip Windows 10 19H2 (October 2019 Update) preview builds. Brandon LeBlanc, in a series of tweets, explained that the preview builds of Windows 10 19H2 will be shipped to Fast Ring Insiders in Spring 2019.
After the release of Windows 10 19H1 (version 1903) in April 2019, Insiders in Fast Ring should start getting 19H2 (version 1909) preview builds and Skip Ahead users will continue to receive 20H1 builds.
"Fast ring still has 19H1 and will for a little while longer. Important not to confuse here – Fast ring is *still* 19H1 right now," Brandon LeBlanc explains. "We'll have more details to share once we get closer to pushing 19H1 out the door. Our focus is really still on making 19H1 awesome.
To summarize, Microsoft appears to have the following plan:
Windows 10 19H1 will be released to the general public in April 2019. Preview builds are available in Fast Ring.
Windows 10 19H2 will be released in the second half of 2019. Once the 19H1 is ready for the public, 19H2 preview builds will be shipped to Fast Ring
Windows 10 20H1 preview builds are already available for Skip Ahead ring but the update will be released in early 2020 for general consumers.
It is also worth noting that Windows 10 20H1 and 19H1 builds contain similar improvements. However, it is supposed to change soon as new features will be added to 20H1 preview builds soon.
"Right now 20H1 and 19H1 builds are largely the same and haven't diverged too much yet in terms of code. It'll be a little bit before they do. Eventually, 20H1 builds will start seeing a behind-the-scenes changes etc," Microsoft's Brandon LeBlanc explains.