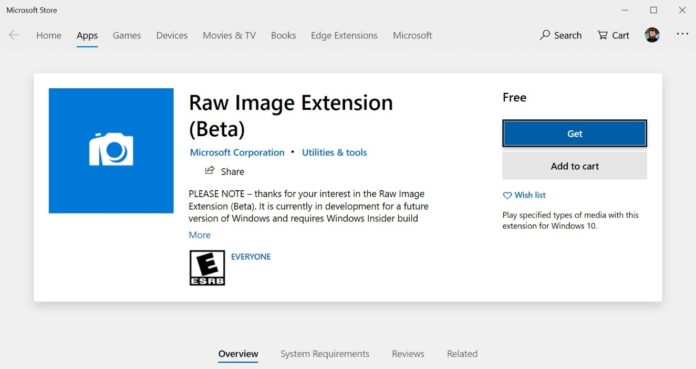 Last month Microsoft quietly released an extension that adds RAW image format support to Windows 10's Photos app and File Explorer. Today, Microsoft officially announced the extension and the company also revealed how the package is supposed to work in Windows 10 19H1 update.
Microsoft says that the extension is designed to work in Windows 10 19H1 builds or newer and it basically brings native support for the Raw files that you clicked using your camera. In a blog post, Microsoft explains that Raw image format extension will dramatically improve native raw file format support in Windows 10.
Microsoft has published the Raw Image Extension (Beta) package in the store, and you can download it on your Windows 10 19H1 machine to view image thumbnails, previews, and metadata of several raw files in File Explorer.
Windows 10's Photos app also gains the ability to extract and display the camera metadata such as the camera name and its features. Any other app in Windows 10 that supports Windows Imaging Component framework should be also able to decode raw images.
At the moment, the new Raw codec package is available for Insiders via Microsoft Store on with Windows 10 19H1 devices. Microsoft plans to ship the improvements for Raw image file formats with Windows 10 version 1903 which is due to come out in April 2019.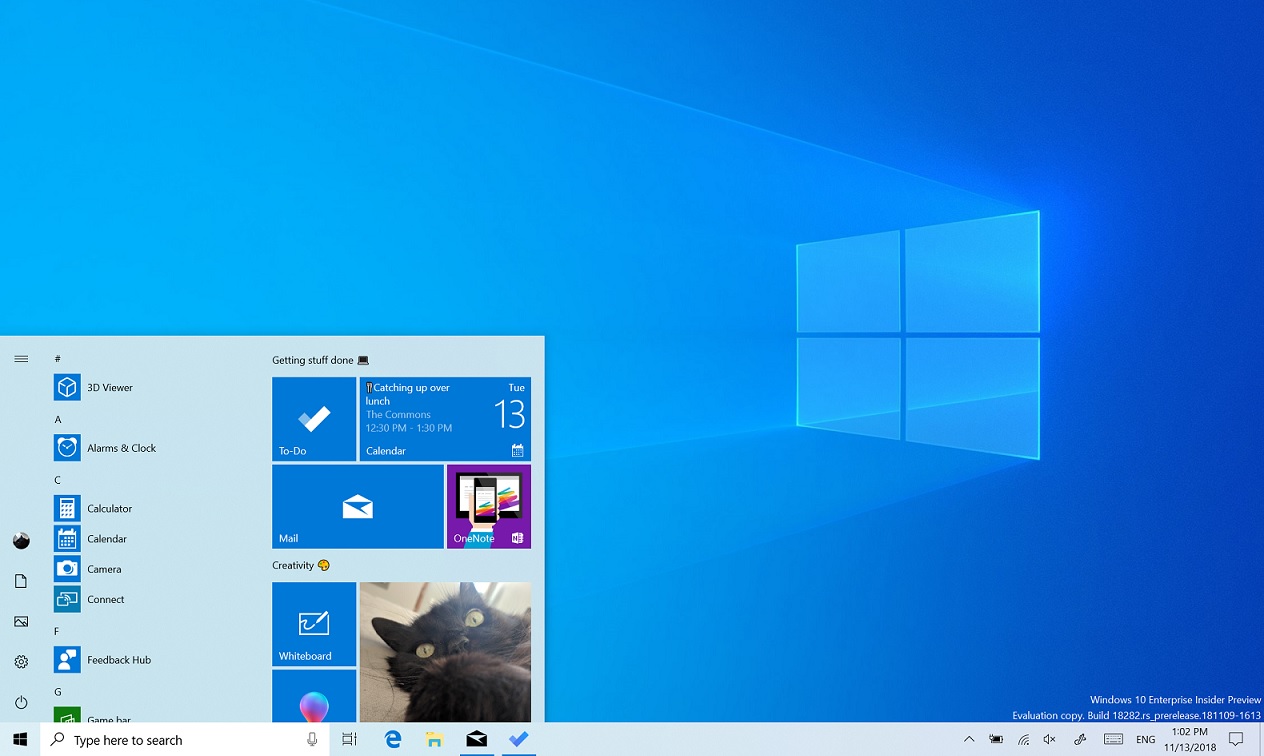 Latest Windows 10 version 1903 preview update comes with several other notable changes, such as improved light theme support. Back in 2018, Microsoft announced that Windows 10 is getting a whole new light theme experience in 2019 and today the company has highlighted the improvements that it has planned for the new theme.
Windows 10 19H1 Build 18323 refines the performance of light theme. For example, this build updates the Settings icon to use the dark grey icon in the taskbar instead of black. It's a small change, but it does improve the experience as the Settings cog icon is now more visible.
Codenamed 19H1, the next Windows 10 feature update is also known as version 1903 and it is projected to be finalized in March. The company is expected to begin pushing the update to production machines in April.