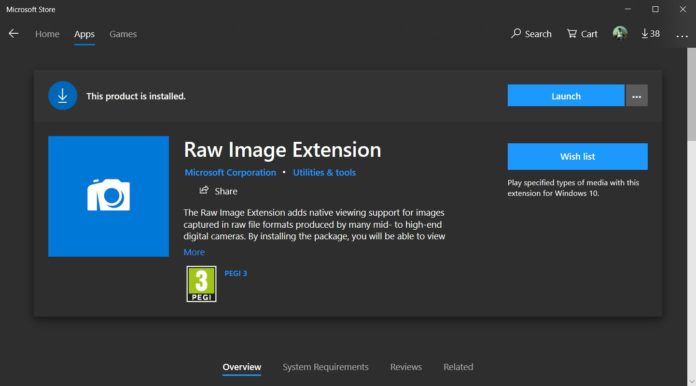 The high-end smartphones and professional DSLRs save images as JPEG files for convenience, but the devices still allow users to save images in RAW format. Unlike JPEG or PNG images, RAW image files contain minimally processed data captured by your device's image sensor.
While Windows 10's File Explorer or Microsoft Photos app can access the RAW image file format thumbnails and information, some propriety formats are not supported by the platform.
In Windows 7 or older, you were required to download Camera Codec Pack to view RAW image file format thumbnails and image information in Explorer. The Codex is pre-installed on Windows 10 devices but it's not enough to access all RAW images formats.
Recently, Microsoft published 'Raw Image Extension' in the Windows Store and it adds native viewing support for RAW format images.
"By installing the package, you will be able to view thumbnails and metadata of supported raw file formats right in Windows File Explorer or view images in the Photos app," Microsoft explains. The company says that the extension should be also able to decode and extract EXIF metadata from Raw image file formats.
It is, however, worth noting that some Raw formats like CR3 and GPR are currently not supported. Unfortunately, some of Adobe's DNG format images may also fail to launch on Windows 10.
Support for more devices and Raw formats will be added to Windows 10 in a future release. At this point, Microsoft hasn't confirmed when the company plans to add support for additional formats but it's likely to happen soon.
If you're interested, you can find Raw Image Extension in the Store from here.